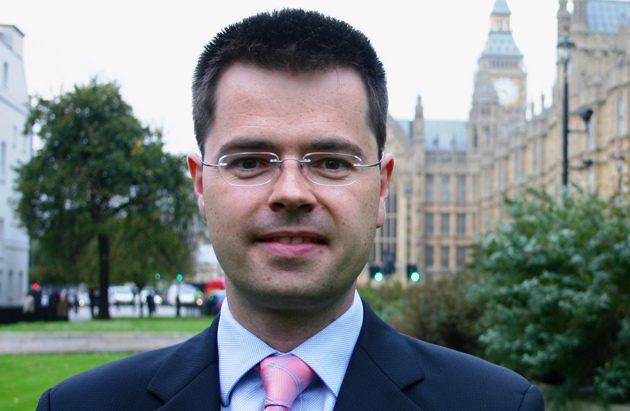 The Association of Colleges (AoC) has challenged the government to prove the sector was being used for bogus student visa claims after the Home Office announced "a crackdown on visa fraud".
The Home Office announced new measures today to reduce the length of FE visas from three years to two, prevent students from staying on in Britain to work when they complete their course and stop them extending their studies unless they are registered at an institution with a formal link to a university.
In a written ministerial statement, Immigration Minister James Brokenshire (pictured above) said the measures would prevent publicly-funded college courses being used as a "back door" to the UK job market.
However, AoC chief executive Martin Doel (pictured right) said: "Colleges have well-established and stringent attendance monitoring systems in place to mitigate against any potential abuse and the sector is keen to see any evidence that it is being used as a back door for bogus students."
He added: "International students make an important financial and educational contribution to the country and colleges take their work as sponsors of non-EU students very seriously.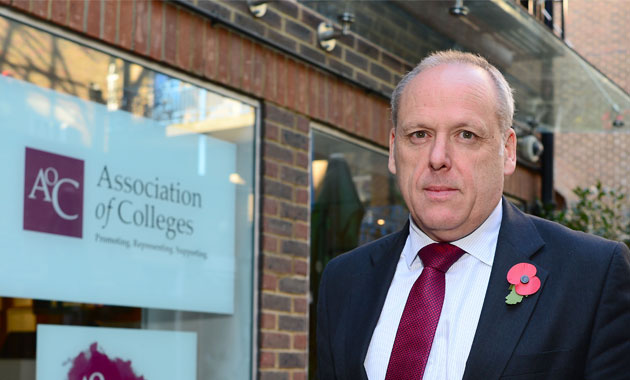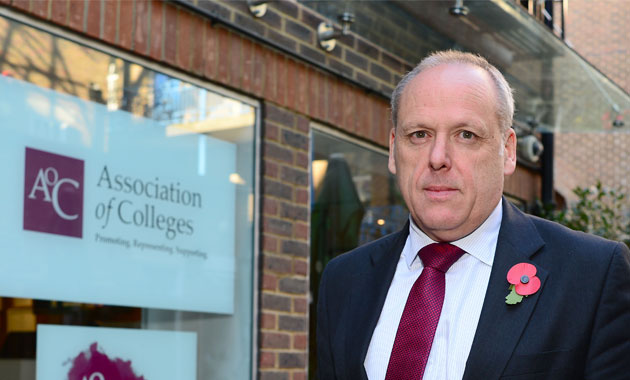 "Publically funded, Ofsted inspected further education (FE) colleges provide high-quality courses for all students, not least international students."
A Home Office spokesperson said: "Rules are being tightened after Home Office officials detected early signs of increased fraud at some publicly-funded colleges and discovered immigration advisers advertising college visas as a means to work in the UK."
However, he declined to explain what these early signs were.
The restrictions currently apply to privately funded colleges, but today's announcement means that from the autumn they will also apply to those funding by the Skills Funding Agency and the Education Funding Agency.
According to the Home Office more than 5,000 people applied for visas to study in the UK from outside the EU in 2013/14.
Mr Brokenshire said: "Hard-working taxpayers who are helping to pay for publicly-funded colleges expect them to be providing top-class education, not a back door to a British work visa.
"These changes will further protect the UK's reputation for educational excellence and stop immigration cheats abusing publicly-funded colleges."
The rule changes also include stripping non-EU students of their right to work up to 10 hours a week while studying in the UK.
Mr Brokenshire said: "Our reforms — which include introducing English language testing, removing sponsorship rights from hundreds of bogus colleges, and restricting students' access to the jobs market – are all part of our plan to control immigration for the benefit of Britain."
The move follows a clampdown on bogus colleges in the last five years which led to more than 870 having their licence to sponsor students for a visa revoked and is part of a drive by Home Secretary Theresa May to push net migration figures below 100,000.
However, Mr Doel warned the restrictions would "limit" student progression from colleges to universities and could put students off coming to the UK altogether.
He said: "The Government risks seriously restricting the UK's ability to attract international students.
"A Levels and International Foundation Year courses represent legitimate study routes for international students with many going on to successfully complete degrees at top ranking universities.
"In blocking the route from further education to university, the Government will do long term harm to the UK as an international student destination and this policy needs urgent reconsideration."
The new rules are expected to be introduced to Parliament this week, with work restrictions in operation from August, and the other changes coming in during the autumn, although it is not know when.