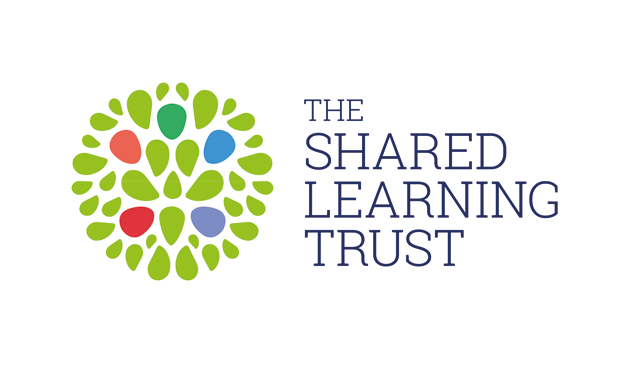 The academy trust that was built up by Barnfield College has announced plans to sever its last link with the college by changing its name.
The Barnfield Academy Trust, which formally split from Barnfield College in March, announced today a new name — the Shared Learning Trust.
Trust chief executive Andrew Cooper said: "This is an exciting opportunity for our family of schools to make a very clear and decisive move away from the Barnfield name and begin our next chapter."
The trust, which also has a new logo (pictured) is made up of five schools — the Vale Academy, Moorlands Free School, West Academy, South Academy and The Studio School, Luton.
Mr Cooper said: "The new name was one of those 'it does what it says on the tin' decisions. It's a name that reflects some of our core values, not least the message that at the heart of all our schools is a strength brought about by working together in partnership and sharing our passion for good practice in teaching and learning."
Last week the trust was released from an Education Funding Agency notice to improve, issued in February last year.
The decision to break away from the Barnfield College-led Barnfield Federation took seven months to enact.
It came more than a year after the Skills Funding Agency and Education Funding Agency both published critical findings of their investigations into the federation following the departure of former principal Sir Peter Birkett, who was knighted in 2012 for his services to FE and the academy movement.
In January this year, the college received a damning Ofsted grade four inspection verdict, which Luton South MP Gavin Shuker said blamed on Sir Peter's focus on the academy chain, saying it had "starved [the college] of resources".
The inspection result led to the college being the first to be visited twice by FE Commissioner David Collins, who previously visited in January 2014 following financial concerns and called for at least half the governors to be replaced.
A Barnfield College spokesperson said: "Barnfield College wishes the trust all the luck in its future endeavors."
The trust is also developing a new website which will be launched at www.thesharedlearningtrust.org.uk from September 1, with individual school websites to follow from October.