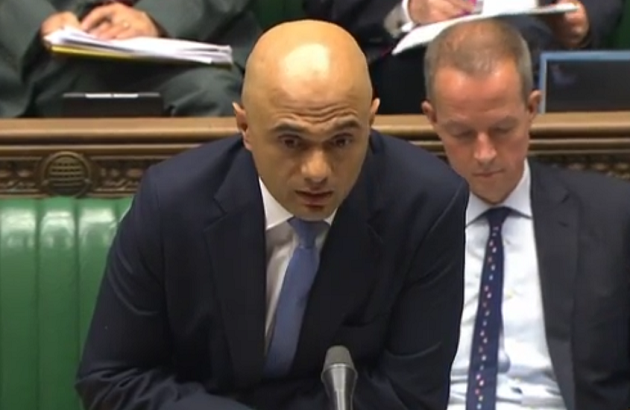 New Business Secretary Sajid Javid has refused to rule out college closures as a result of adult skills budget cuts.
Mr Javid chose to criticise Labour's economic record instead of guaranteeing the future of FE college when he was grilled by Shadow Business Secretary Chuka Umunna during business questions in the House of Commons this afternoon.
Mr Umunna, right, said: "Britain has the worst productivity in the G7 bar Japan.
"Proper adult skills provision plays a vital role in addressing this, not just apprenticeships, but the adult skills budget has been cut by 35 per cent in last five years, and now the chancellor tells us a further £450m is to be taken out of the Department for Business, Innovation and Skills (BIS) budget. This could lead to the end of FE as we know it.
"In light of these very real concerns, what assessment has the Business Secretary undertaken on the risks posed to the sector, and can he now guarantee that no college will close as a result of what he and the Chancellor are going to do."
Although Mr Javid did not directly rule out college closures as a result of the cuts, he did say the government would not put college resources "at risk" when implementing further cuts after he was the possibility of job cuts at his former college – South Gloucestershire and Stroud – was raised.
Mr Umunna said: "When you're consolidating, you have to make appropriate choices, and you don't want to cut off your nose to spite your face. If we want increased revenue we need to increase productivity.
"Just look at South Gloucestershire and Stroud College, which he attended. This month, it confirmed 70 staff posts are in danger due to the reduction in their adult learning funding.
"The principal of that college said 'we need to reduce our costs in line with reduction in funding to maintain our solvency'. Should the alarm bells not be ringing when his own college already cites issues of solvency before we have seen the full scale of what he is going to do to the productive capacity of this economy?"
Mr Javid said: "It was an excellent college and it still is. I still know many people who attend that college and speak of it very highly.
"The important thing is not just that college but all colleges have the resources they need to do their jobs and we will not put that at risk, and especially as they continue to invest in apprenticeships because that is one of the surest ways to give people the training they want."