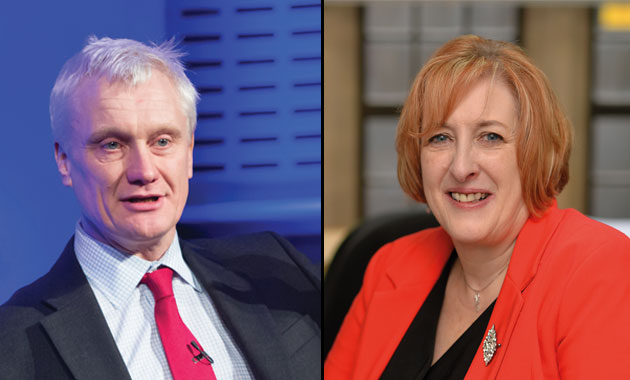 Official figures for the government's Trailblazer apprenticeship scheme have been published for the first time — and they show around 300 starts in the first nine months.
And it looks like the programme, in which new apprenticeship standards are being drawn up in consultation with employer groups, has also stalled with just 100 of these starts having come since November.
The provisional figures are contained in today's Statistical First Release (SFR) and show the number of apprenticeships started in each of the first three quarters of 2014/15.
The exact number of apprenticeship starts remains unknown as in the SFR "volumes are rounded to the nearest 100," but data reveals just 300 people started Trailblazer apprenticeships since they became available in August — and 200 of those were in the first three months of the academic year.
As of March this year there were 24 standards ready for delivery, according to the Skills Funding Agency website.
The figures also show resurgence in the number of traditional apprenticeships started by those aged 25 and over — 150,300 since the beginning of the year, up 50,000 on the same time last year.
In total, 374,200 apprenticeships have started this year, the provisional figures show, an increase of 59,600 on the provisional data for the same period last year.
This means that 25+ apprenticeships now provisionally represent 40 per cent of all apprenticeship starts — up from 32 per cent last year.
The number of apprenticeships started by 16 to 19-year-olds has crossed the 100,000 mark, with 101,700 started since the beginning of the year, a 6,500 increase from last year.
The SFR further revealed there had been 15,100 traineeships starts for the first three quarters of 2014/15. This time last year there had been 7,400.
Skills Minister Nick Boles said: "These figures show we are on course to create a modern and competitive workforce that boosts the country's productivity and prosperity."
However, the Department for Business, Innovation and Skills is yet to comment on the Trailblazer figures.