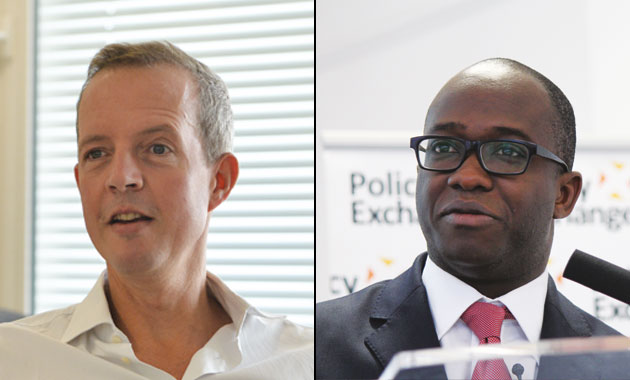 Sector leaders have said they are keen to work with local authorities on improving 16 to 19 participation and careers advice after a survey revealed councils were struggling with their duties in the face of government cuts.
The Association of Colleges (AoC), 157 Group and Association of Employment and Learning Providers (AELP) called for partnership working after a Local Government Association (LGA) survey of 87 member councils revealed concerns over their ability to meet statutory duties to improve participation.
It comes after councils were criticised by Parliament's public accounts committee last year after a National Audit Office report showed disparities between local authority areas in terms of the tracking of those considered not in education, employment or training (Neet).
The LGA survey showed that 91 per cent of councils had reduced their expenditure on services supporting 16 to 18 participation since 2010, with one-in-five of those able to quantify the reduction claiming expenditure in that area had decreased by between 50 and 69 per cent.
It also revealed that 75 per cent of councils rated overall government policy for 16 to 19-year-olds as requiring improvement, while 95 per cent said the government's decision to modify its influence over schools and FE colleges had "restricted" councils' capacity to deliver on their statutory duties.
David Corke, skills policy director at the AoC, said colleges could "identify with the impact of funding cuts" and said they worked closely with councils on ensuring there were places for all young people who needed them.
He added: "The LGA survey also reveals that councils believe that devolution of funding and powers would improve outcomes for young people, reducing the numbers not in education, employment or training (NEET), and we would be interested to discuss this with them."
Dr Lynne Sedgmore, 157 Group executive director, said it was "too early to say" what effect the reforms of the past few years would have on 16 to 19 participation, but said she "concerned that the academic school curriculum, incentivised competition rather than collaboration and a post-16 focus only on higher-level skills may have unintended consequences for many young people".
She added: "The key to local success is to develop strong partnerships that involve schools, councils, employers and colleges, with everyone having the same clear goal — to enable all young people to develop the skills they will need for employment."
Stewart Segal, AELP chief executive, said: "The majority of apprenticeship opportunities are brokered by providers working with employer contacts and local authorities can support this process by tracking young people who are Neet.
"Our members and local provider networks work with local councils and it's those connections that are really important for the skills system to be effective for young people. Many councils often forget that training provision is delivered by a large range of providers, including private providers, and improving on this situation would make a positive impact."
David Simmonds (pictured), chair of the Local Government Association's children and young people board, warned cuts without reform risked "undoing all of our collective good work, putting thousands of promising futures at risk".
He added: "It is important that we have the powers, levers and funding to fulfil our legal duties to young people."
But the Department for Education defended its record on Neets, claiming there were 64,000 fewer 16 to 18-year-olds considered Neet than in 2010.
He said: "We are investing £7bn to fund a place for every 16 to 18-year-old in England who wants one."
See page 12 for an expert
article from Amy Lalla