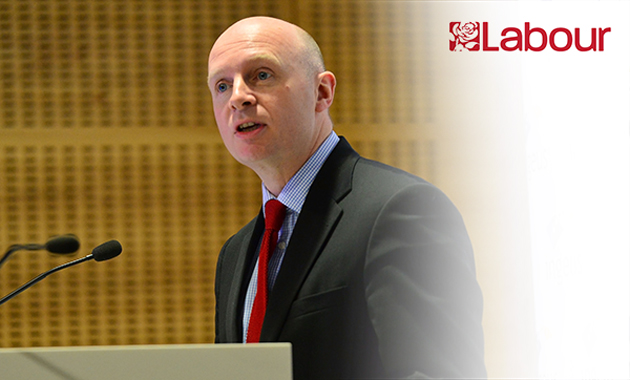 Labour officials have defended an election rally in Shadow Skills Minister Liam Byrne's constituency where the audience appeared to be gender-segregated after it led high profile human rights campaigner Peter Tatchell to question the party's "professed commitment to women's equality".
The party claimed there was "no forced segregation" at Saturday's rally in Mr Byrne's Hodge Hill constituency, in Birmingham, after pictures from the event showing men and women in Islamic dress sat on different sides of a hall provoked a backlash on Twitter.
Mr Tatchell, a former Labour Party activist and human rights campaigner, told FE Week it was "worrying" to see senior Labour politicians speaking at meetings "where there is gender segregation".
He said: "This calls into question the seriousness of the party's professed commitment to women's equality.
"Sitting women separate from men is sexist. It seems some Labour politicians are more interested in currying favour and winning votes than opposing the segregation of women."
Pictures of the rally at The Diamond Suite, in Saltley, were uploaded to Twitter by Labour's West Midlands Euro MP Siôn Simon.
According to a flyer tweeted by several attendees in advance of the event, it had been organised by Labour councillor Ansar Ali Khan, who is Birmingham City Council's executive member for Hodge Hill local services.
The flyer also stated that fellow councillor Mariam Khan was "organising a women's section for jalsa [rally] and is inviting all women to attend". Neither of the councillors responded to requests for comment.
Hundreds of people tweeted replies to the picture, many of them criticising the apparent segregation and calling for answers from Mr Byrne and fellow Labour candidates Tom Watson, Khalid Mahmood, Shabana Mahmood, Jack Dromey, and Mr Simon, who were all present.
Mr Byrne did not respond to the criticisms on Twitter, but did tweet another picture from the rally of candidates and male and female audience members together.
A Labour Party spokesperson said: "Speakers at the event included both women and men.
"Everyone was together in one room and all were treated equally and respectfully."
But when asked if their response meant audience members chose to segregate themselves, the spokesperson did not respond.
A spokesperson for Mr Byrne declined to comment.
FE Week also contacted Mr Simon, Mr Mahmood, Mr Dromey, Mr Watson, Ms Mahmood and the venue owners, but received no response.
It is not the first time Mr Tatchell, a member of the Green Party, has spoken out against  gender segregation. In 2013 he criticised a University of Leicester Islamic Society decision to hold a lecture where seating was segregated.
The incident came shortly after UCL banned an Islamic organisation from its campus following allegations of segregation.
And Universities UK faced a backlash in late 2013 after issuing guidance claiming there did not "appear to be any discrimination on gender grounds" in imposing segregated seating.