A bitter row has broken out between two awarding organisations (AOs) over claims one had "lost" public funding for its qualifications.
OCN London has hit out at an NOCN email claiming OCN London's 24 qualifications approved for 2015/16 meant it had "lost funding".
The number of qualifications approved was confirmed by OCN London, but it was unclear whether it had sought approval for more.
However, OCN London chief executive Jacquie Mutter (pictured) told FE Week the claim OCN London had lost funding was "completely inappropriate behaviour" with another round of applications for 2015/16 yet to close.
The NOCN email, signed by managing director Graham Hasting-Evans and sent to providers last month, was entitled "Are your adult qualifications funded? They could be with NOCN".
It was sent to FE Week by NOCN, which won Skills Funding Agency (SFA) approval for 152 adult qualifications for next academic year.
The email said: "The SFA catalogue shows many other AOs have lost funding for their qualifications."
OCN London claims to be a member of the Open College Network of AOs, overseen by NOCN, however the email went on to list a number of "former OCNs" which, it said, were funded for fewer qualifications each. The list included OCN London.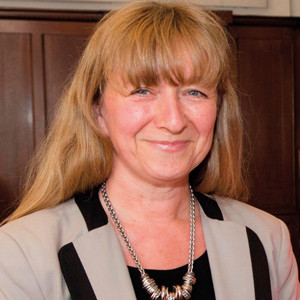 The email added: "If you've been using qualifications from these organisations for your courses, you might now struggle to get adequate provision unless you move to an alternative supplier, such as NOCN."
An NOCN spokesperson said: "This year the SFA has reduced the number of qualifications it is funding.
"NOCN has succeeded in getting 152 qualifications funded for 2015/16 but many other AOs have lost funding.
"And so it is inevitable colleges and other training providers will move provision to awarding organisations that have had their qualifications funded."
Under new SFA rules, AOs had an opportunity to submit applications for qualifications to attract public funding before March 6 and the 406 successful qualifications were announced last month.
However, providers have another opportunity to submit applications before June 4, with the results announced on July 1 — and OCN London said it planned to submit qualifications for this window.
Ms Mutter said: "Until both reviews looking at the applications have taken place and been finalised, no awarding organisation can claim, about any other organisation, that they've lost funding."
She also hit back at claims OCN London was no longer part of the OCN.
"It's our name and you can't claim someone is not in the OCN when they are," she said.
However, the NOCN spokesperson said: "In 2013 the London OCN left the membership of NOCN's OCN network.
"Due to an on-going legal dispute over the use of OCN we are unable to comment further."
In the application window, 779 submissions were made by AOs, of which just under 60 per cent were for qualifications previously rejected for not meeting SFA specifications.
Of the 406 approved, 190 qualifications were below level two, of which more than 70 per cent were resubmissions, and 216 were
at level two or above, of which 40 per cent were resubmissions.