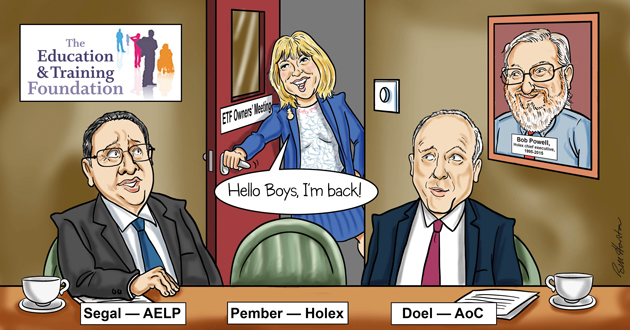 Former Whitehall FE and skills chief and resident FE Week agony aunt Dr Sue Pember is set for a return to sector leadership.
The former senior civil servant, who worked with 10 FE and skills ministers and eight secretaries of state over six years up to 2013, will head up adult learning provider membership body Holex from August.
She takes over from Holex founder Bob Powell (pictured), who is retiring as chief officer after 20 years in the role.
"Bob has done a remarkable job — I'm a bit scared to follow in his footsteps," she said.
She added: "This sector does wonderful work with adults in many different and often difficult settings and they continue to have a presence in the most poor and disadvantaged neighbourhoods.
"They are innovative, have an impressive skills base and community reach, so they are well placed to take on the new localism agenda."
The chief officer job will be split in two, with Dr Pember taking on the bulk of the role as director of policy and external relations while Mr Powell's administrative responsibilities will be divided among other staff.
Dr Pember, who got an OBE in 2000 for services to education, said: "I am delighted to be taking on this role in these challenging and exciting times."
One of her roles will involve oversight of the Education and Training Foundation, with Holex one of its owners along with the Association of Colleges and the Association of Employment and Learning Providers.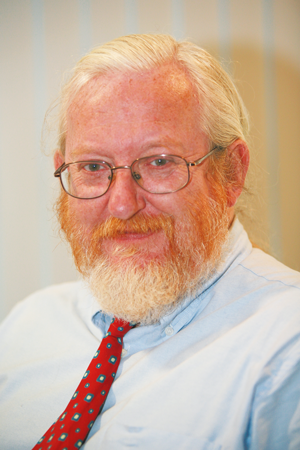 Mr Powell is expected to continue occasional duties throughout autumn 2015 to complete existing externally-funded projects.
Mr Powell said Dr Pember would be able to offer "new perspectives on the organisation's work".
"I can think of no-one more suited to take on this role as a key part of the team charged with taking Holex forward," he said.
"Sue's appointment brings both a breadth of experience and a depth of understanding that I am confident will stand Holex in good stead.
"I have every confidence that Holex member organisations will go forward into this new future with a refreshed impetus, a clear vision and justifiable enthusiasm."
Holex chair Barbara Holm, said Dr Pember's "significant experience both in Whitehall and as a leading provider manager ensures we will be able to engage fully in policy debate".
"Sue will lead for us in our dealings with government, stakeholders and other organisations and will be responsible for keeping colleagues at Holex member organisations up to speed with national developments," she added.
Dr Pember is expected to begin meeting with practitioners and managers from across the adult learning sector before taking up the post, to ensure a smooth transition.