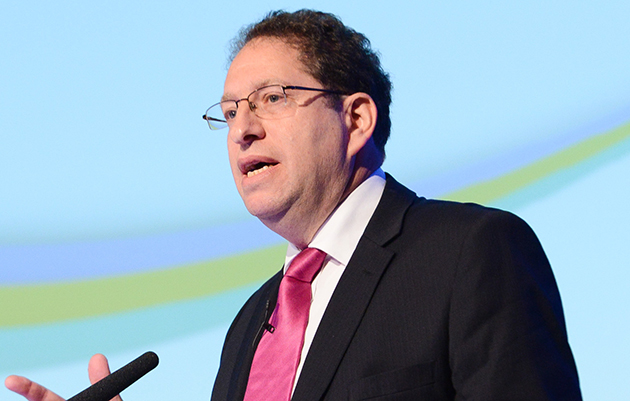 The Association of Employment and Learning Providers (AELP) has warned that a "funding gap" for schemes backed by European Social Fund (ESF) cash could force providers to lay-off staff and close training centres.
Stewart Segal (pictured), AELP chief executive, said "we are almost certainly looking at a funding gap" between when a number of ESF contracts with providers were set to end on July 31 and the agreement of new funding arrangements.
Current contracts, managed by the Department for Work and Pensions (DWP) and Skills Funding Agency (SFA) and for example involving training schemes to improve skills of existing employees at small companies and the unemployed, have been in place since 2007 and new ones would run until 2020.
An AELP spokesperson said it was expecting a "major delay" with the granting of new ESF contracts that "will mean a real gap in provision for those most needing support, such as hard to help young people and the long-term unemployed."
"It will also mean that training providers delivering these programmes will have a major issue and will have to reduce costs including specialist staff and premises," he added.
It comes as Linda Dean, managing director of Sheffield-based Intraining (which is part of the NCG group), said on Thursday (April 23) that the work-based learning provider could be forced to shed 120 jobs because of "ESF-funded contracts including Skills Support for the Workforce and Skills Support for the Unemployed which are ending".
A European Commission spokesperson said the new round of ESF contracts, which it is understood were originally supposed to be agreed for the UK by the end of last year, "needed to be carried over for adoption in 2015″. She said the" negotiation process is progressing".
It comes after FE Week exclusively revealed in March that the European Commission had forced the government into a climbdown over plans to hand control of nearly £1bn of ESF cash to the 39 Leps.
It followed months of negotiations that AELP suspects held up the overall tendering process for ESF contracts.
The SFA and DWP both declined to comment on what may have caused delays with tendering for and agreeing the new ESF contracts.
But an SFA spokesperson said: "The SFA continues to work with Leps and the ESF managing authority on ESF programme delivery."
A DWP spokesman said: "There will be no gap in funding. We have already started the 2014-20 programme, with 19 schemes worth more than £200m."
However, he declined to comment when asked by FE Week to confirm whether new contracts would be granted to those 19 schemes, or any other ESF projects run by DWP, before
the end of July.