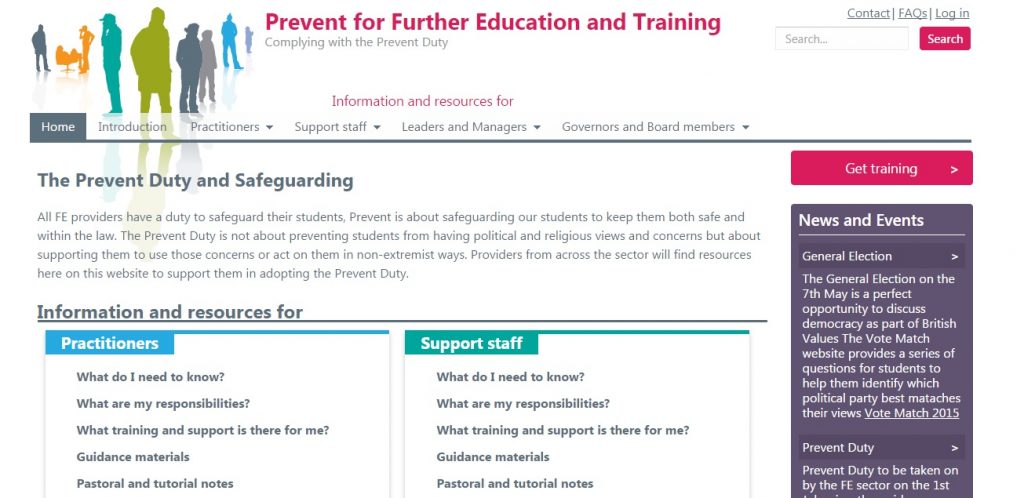 The Education and Training Foundation (ETF) today 0fficially unveiled a new website to help FE and skills providers stop learners falling prey to radical terror groups.
The website, officially unveiled this morning but launched on Friday (April 17), is called Prevent for Further Education and Training: Complying with the Prevent Duty.
It contains a wide variety of guidance for practitioners, support staff, leaders and managers, and governors and board members. Each group can download information tailored to them that explains their responsibilities and what training and support is available to ensure that they meet the legal requirements of FE institutions, introduced under section 26 of the counter-terrorism and security act 2015 in February.
The counter-terrorism and security act places a duty on providers to have "due regard to the need to prevent people from being drawn into terrorism". Although the law change does not "confer new functions" on providers, they are still required to consider the potential for radicalisation alongside other safeguarding issues.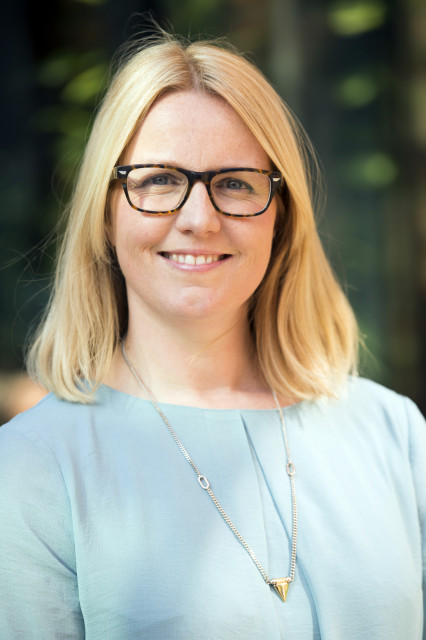 Olivia Dorricott (pictured right), ETF director of leadership, management and governance, said: "We are so pleased to extend our support to the training and education sector to cover the prevent duty and have moved quickly to create a website with useful resources and guidance.
"The new website has already had over 900 visits without any promotion.
"Our website has a range of materials to support people from across the sector, including material reflecting effective practice across the sector already, and we will continue to build on and refresh the resources over the coming weeks ahead of the duty coming in to force in July.
"We encourage everyone to use, share and feedback on what's there so we can continue to work with the sector in this important area."
The launch of the new ETF website comes three weeks after FE Week reported that the 157 Group and Association of Employment and Learning Providers (AELP) had launched their own toolkit to help colleges and independent learning providers (ILPs) comply with the new government rules.
An AELP spokesperson said: "When AELP was approached by the ETF, we got a good response from ILPs to help ascertain training and other needs for this matter.
"We also worked with 157 Group on a best practice toolkit which shows providers how they can meet their responsibilities under the duty and we urge providers to familiarise themselves with it if they haven't already done so."
Dr Lynne Sedgmore CBE, executive director of the 157 Group, said: "In FE colleges, we understand prevent as another form of safeguarding our learners, in this case from the risk of radicalisation.
"As with all important guidance, education professionals are always concerned to make sure they are doing the right things for their learners, all the more so when the guidance concerns such a key area of focus for our society at the moment.
"We recently published our own toolkit for providers seeking support in this area, and it is good to see the ETF also supporting providers through their new website."
David Corke, director of education and skills policy at the Association of Colleges (AoC), said: "AoC supports this new duty, which adds an extra level of safeguarding to prevent people from being drawn into terrorism, and we worked with the Department for Business, Innovation and Skills as the legislation went through parliament.
"Colleges already have a duty to safeguard their students, and we have held webinars and seminars to make sure they are prepared for the introduction of this additional duty on July 1.
"As the implications of the duty become clearer in practice, AoC will play a part in disseminating good practice."