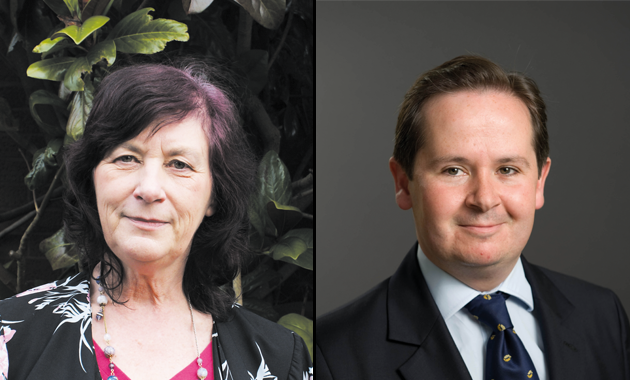 Councils are facing a call to better promote FE provision for learners with special educational needs (SEN) after a survey revealed just one in eight families were told about options outside local authority control.
The results of the survey run by the National Star College, a specialist FE institution in Gloucestershire, revealed that 88 per cent of parents were not told about alternative options, including general and specialist FE colleges.
A further 30 per cent of the 1,600 respondents said they had been "stopped or discouraged" from visiting, being assessed for or applying for places at colleges and other institutions outside council control.
It has prompted a call from Association of National Specialist Colleges (Natspec) chief executive Alison Boulton (pictured below left) for councils to provide better information for families.
She said: "Rather than local offers which promote the minimum, there needs to be some long term thinking in the system that supports young people and families to look to a positive future."
In 2013, the children and families act put councils in charge of finding provision for all SEN learners and established new education health and care (EHC) plans to guide them through their education.
But concerns about the implementation of the legislation have been raised after the survey revealed 54 per cent of parents did not know they could indicate a preferred institution on their child's EHC plan.
Ms Boulton added: "The act was promoted as placing young people and families 'at the heart of the new system. It will provide them with greater choice and control over services.'
"This timely survey undertaken by the National Star College clearly shows that there is some way to go before the legislation achieves its important ambitions.
"Without impartial and comprehensive information, young people and their parents cannot make informed choices, nor can they be confident that they are being offered the choice of college that will best meet their needs."
Martin Doel, chief executive of the Association of Colleges, has backed calls for councils to provide more information. He said: "It is important for local councils to ensure that parents are made aware of all the options available for their child's education.
"We would be disappointed if parents felt that they were not being informed about college provision."
But David Simmonds (pictured below right), chair of the Local Government Association's children and young people board and deputy leader of Hillingdon Council, said it wasn't surprising that most parents were being pointed towards provision which local authorities have a duty to provide.
He said: "It is an issue which has been around for quite a long time. Generally, alternative provision tends to come at a much higher price and local authorities have a responsibility to ensure they have their own arrangements and facilities to support the vast majority of children.
"In the vast majority of schools, local authorities will be able to provide the quality provision needed, so it's not a surprise that the vast majority are being offered local authority provision."
The survey results can be found at nationalstar.org
Click here for an expert piece by National Star College principal and Natspec chair Kathryn Rudd