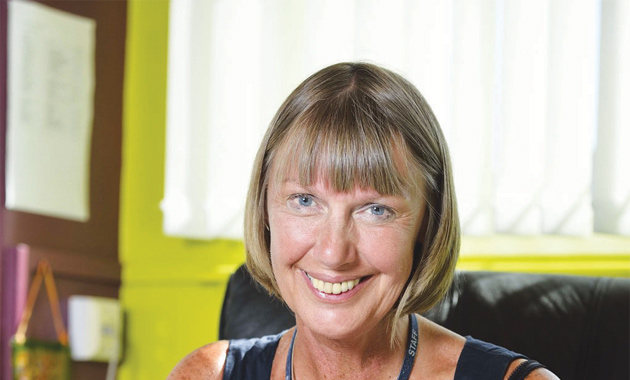 Two colleges have been granted permission to open their own free schools in the latest wave of 49 free schools given the go-ahead by the government.
New College Swindon's bid to open a school and sixth form in Swindon and New College Pontefract's plans to open a 1,200 learner sixth form centre in Doncaster were successful.
The latest Department for Education (DfE) approvals bring the number of college-sponsored free schools up to 11, with six already up and running and five still in development.
New College Swindon principal Graham Taylor (pictured front) said getting permission to set up its business and enterprise-focussed Great Western Academy was "simply great news for Swindon".
Free schools are state-funded schools which are not required to follow the national curriculum, operate outside of local authority control, and answer directly to the Secretary of State for Education.
"As the third fastest growing town in the country there's a desperate need for new schools and I'm pleased the government acknowledged this," said Mr Taylor.
He said the local community had been very supportive of the bid, including local MP Justin Tomlinson, who initially suggested the grade two-rated college put in the bid.
Mr Taylor said the college would be seeking advice and guidance from the Department for Education (DfE) and successful schools.
"We are really excited to be starting up a new school from scratch for the digital age and we will do our very best to create a great learning environment that our local community deserves," he said.
No one from New College Pontefract, which has an Ofsted grade one rating, was available to comment, but when the bid was submitted in September, principal Pauline Hagen (pictured above) told FE Week she thought the college "had a lot to bring to Doncaster, where most existing providers are grade three or four".
Both free schools are expected to open in September next year.
A third FE institution, Croydon College, was also vying to get a school off the ground in this wave of approvals, but was not named among the successful bids.
However, a statement on the prospective New Croydon Academy website said the proposal had "received positive feedback from the DfE", but that it "required more detail and further expansion on the proposal before we could proceed".
A proposal is expected to be resubmitted in May, with the school, if successful, due to open in 2017.