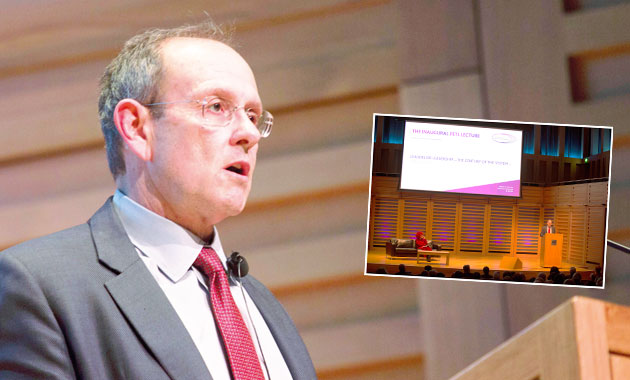 Senior FE figures were told to abandon the traditional "heroic" leadership model at the inaugural Fetl lecture.
The speech was delivered by James Krantz (pictured right), management expert from New York-based leadership consultancy Worklab, to a packed lecture hall containing leading lights from across the sector including Peter Lauener, Skills Funding Agency and Education Funding Agency chief executive, Lorna Fitzjohn, Ofsted national director for FE and skills, and Martin Doel, Association of Colleges chief executive.
Mr Krantz said FE had been a "neglected second child" compared to schools and higher education, but there was "a new aura of hope in the air" because of the importance politicians were attaching to training and retraining workers.
He warned that hiring charismatic individuals for top management posts could cause a "collective escape from responsibility" by staff lower down in the management chain who needed to contribute more to the overall success of their organisations.
Jill Westerman, chair of Fetl, told the audience afterwards: "Most of us know a different style of leadership is called for than the one we grew up with in the 1990s when heroic leadership felt like the right way to lead."
From left: Fetl honorary president Dame Ruth Silver and Mr Krantz