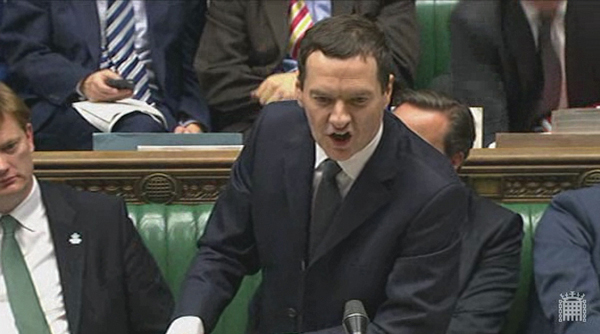 The Association of Colleges (AoC) has told Chancellor George Osborne (pictured) there is "no scope" for further reductions to FE funding in its submission for the 2015/16 Budget.
The AoC's submission makes 10 suggestions for the Treasury to consider in its planning for the next financial year — five for 16 to 19 education and five for post-19 education.
The document (pictured right), published on the AoC website ahead of the March 18 budget, said: "There is no scope for further reductions in the funding rates in addition to those made in recent years without significant damage to the quality of education that can be offered to young people."
It added: "There should be no further reductions in funding for FE and skills in addition to those announced in the 2013 spending review and the BIS grant letter to Skills Funding Agency [SFA].
"This is because the cuts and reforms already in train are resulting in a reduction in training and education for adults at a time when there are growing skills shortages."
As well as calling on Mr Osborne to resist the temptation to reduce funding any further for both age groups, the AoC recommended "one-off funding" to support maths and English level two provision for 16 to 18-year-olds, which, since August, all providers must deliver for youngsters who don't have a GCSE A* to C grade in those subjects.
The AoC said: "Budgets already allocated should be reviewed and consolidated to allow money earmarked for employer ownership pilots which have not delivered on their original promise (but which provide useful innovation) to be redirected to areas of more pressing need."
It also called for "an end to large capital grants to boutique institutions, such as new free schools", a reform of rules which mean colleges and sixth form colleges pay VAT while school sixth forms do not, an innovation fund to support the use of education technology, and "flexibility" to allow the SFA to carry forward capital expenditure into the 2015-16 financial year.
The AoC document warned devolution proposals should "enhance not inhibit" colleges' ability to respond to the local needs of their communities.
It also said plans to extend FE loans to learners over 19 should be "widened" to consider how the government can "foster individual investment in learning".