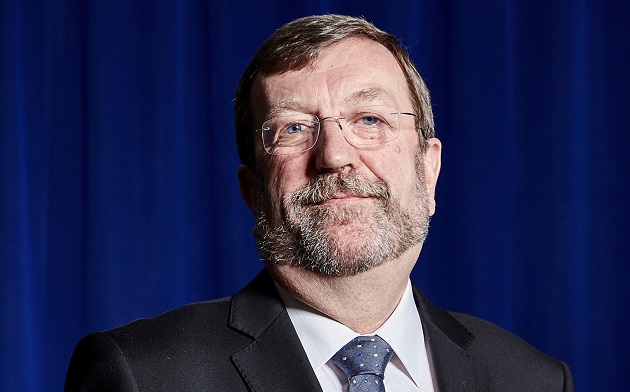 New College Durham principal John Widdowson will be the next president of the Association of Colleges (AoC), it was announced today.
Mr Widdowson, who has been a college principal for 16 years and has served on the AoC board and Higher Education Funding Council for England (Hefce), will take over the role from Exeter College principal Richard Atkins in August.
He is the first principal from a college in the North East to be elected to the role.
Mr Widdowson said he wanted to help the AoC "secure a positive future" for FE, "confronting the practical issues we face and sustaining the values and vision that colleges represent".
He added: "Whatever government is elected in May, AoC must reinforce colleges' position as essential to the UK's economic recovery and making education accessible to all regardless of their background.
"I'm looking forward to working with AoC to influence decision makers to get the best for colleges, our students and communities."
Born into a family of mill workers and growing up in Lancashire, Mr Widdowson fell into the education world by accident after taking a job at a local college for some extra cash after graduated with a law degree from Durham University.
He joined New College Durham as principal in 1998, having been vice-principal at Cambridge Regional College for 10 years. During his career he has also led sector bodies such as the Further Education National Consortium and the Mixed Economy Group, a group of 44 colleges which offer higher education in an FE setting.
Martin Doel (pictured right), chief executive of the AoC, said: "John brings a wealth of experience to the role of president at a time when further education is looking towards a challenging future but one in which colleges must have a central role.
"After the general election in May, our work with the next government will be of great importance and I know John will be an asset in helping AoC to move towards achieving the aims we set out in our manifesto.
"We're also pleased that John is the first principal from the north east to be elected as president."
Richard Atkins said: "John has many years of experience in running a college, as well as experience on the political stage, and I know he will work tirelessly to get the best deal for colleges and their students.
"FE has faced more than its fair share of funding cuts in the past year, but John will help us to look forward to what happens next in the sector."
Read FE Week's profile of Mr Widdowson from April 2012 here.