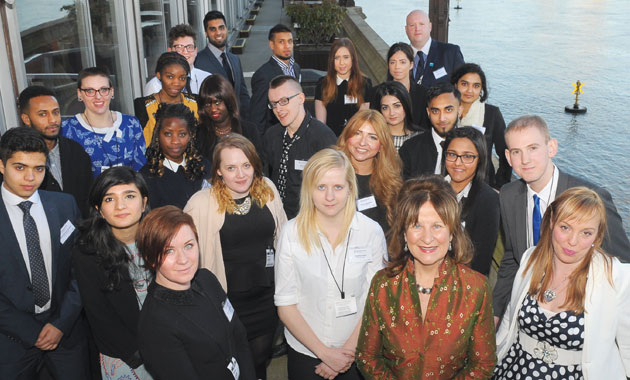 The success of nearly 90 learners helped by the Helena Kennedy Foundation to overcome a variety of obstacles was celebrated at the House of Lords.
Each Learner selected by the foundation — which is supported by FE Week — received a bursary of £1,500 to help cover the costs of going from FE college study to higher education, as well as on-going guidance and training from the foundation.
Lady Kennedy said: "It is an honour to support such inspirational and deserving people in their rise to success. Presenting these students with one of our awards in acknowledgment of their achievements at university marks a crucial milestone in their lives and future careers."
The event took place on Monday, March 2.
Lady Kennedy (front, second from right) with learners helped by her foundation