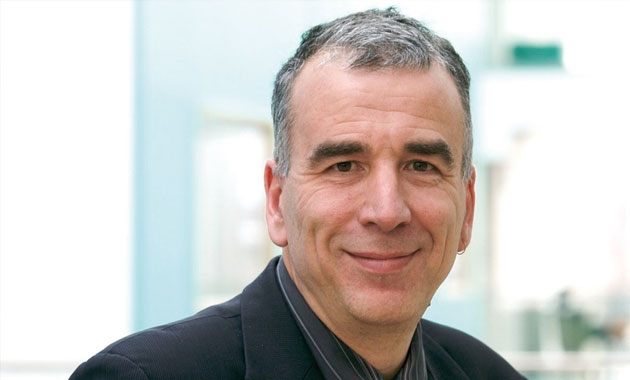 A fraudster posing as a London college principal has been foiled in the latest in a string of attempted scams to hit the sector.
Finance staff at Westminster Kingsway College received an email, purporting to be from principal Andy Wilson (pictured), instructing them to make an urgent payment.
However, despite the email appearing to be genuine, staff noticed the reply email didn't match the principal's email address and checked with Mr Wilson himself.
A spokesperson for Westminster Kingsway College told FE Week: "The college can confirm that it received a fraudulent email asking for a payment which was flagged immediately.
"The college has rigorous procedures and checks in place, which prevented any scam from happening and the college was not put at risk.
"This issue has been reported to the Action Fraud helpline and we are cooperating with any further investigations."
The incident follows a series of similar attempted cons across the FE sector since the beginning of the year.
In January, at least eight colleges, including the College of Haringey, Enfield and North East London and City of Southampton College were targeted by a conman, calling himself Brian Hall, who phoned claiming to be a bailiff on the way to the college to collect £7,000 which he said was owed to a fictional company.
He then attempted to con money out of the college, saying he could get a temporary suspension order — if the college hand over nearly £4,000.
FE Week understands no college handed over any money and the case is currently being investigated by Greater Manchester Police.
Con artists tried their luck again last month when the Colchester Institute received a letter purporting to be from ISG, the building contractors constructing the college's new £5.8m buildings.
The letter said the contractors had changed their bank account details — but when the college checked with the company, the letter was found to be bogus. Colchester institute financial controller Tanya Ellingham, who was part of the team that outwitted the fraudsters said they would have got away with "big money" if the con had not been noticed.
FE Week understands the Colchester Institute case has been handed over to Kent Police for investigation.