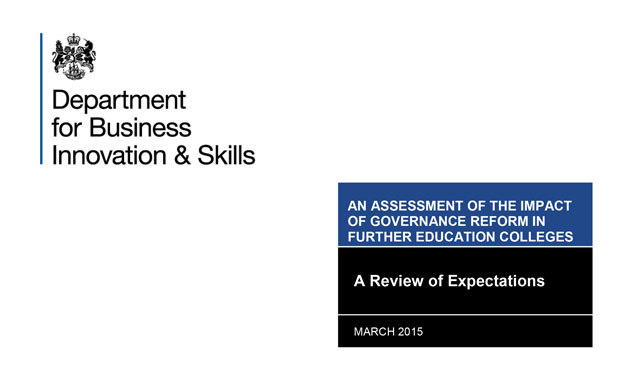 Next academic year's 24 per cent FE funding cut will "intensify" the challenges faced by college governors, the University and College Union (UCU) has warned after a government report conceded the effect of spending reductions so far had been "profound".
The Department for Business, Innovation and Skills (BIS) report assessing the impact of governance reform in FE colleges outlines how "reductions in public funding and the need for colleges to find new, innovative ways to deliver education and training to students has drawn strong colleges towards a culture of 'institutional responsibility'."
It said: "These changes have had a profound effect on governance, with clerks reporting the appointment of many governors new to their role and to the FE sector."
It added: "Reductions in traditional funding streams have required governors to make difficult decisions about priorities."
A UCU spokesperson said it was "encouraging that the report recognises the crucial role of staff and student governors within college leadership".
She said: "The report acknowledges the challenges posed by the speed and scale of FE reform in recent years — the latest cuts of up to 24 per cent to adult skills budgets will only intensify these challenges.
"UCU would welcome a greater emphasis from BIS on the importance of gaining wider feedback from staff, as well as students, to inform decision making in the future."
David Walker, director of governance for the Association of Colleges (AoC), said: "This review of FE college governance recognises that colleges have used their independence to meet the challenges they face.
"College governors act as an oversight on the management of the college, including their finances, and this review gives a fair assessment of the progress they have made since 2011."
Dr Sue Pember, the former head of FE and skills investment at the Department for Business, Innovation and Skills (BIS), who was awarded an OBE for services to the sector in 2000, puts her extensive sector knowledge to good use in answering your governance questions in edition 131 of FE Week, dated Monday, March 16.
Click here to read first section, which appeared in edition 124 of FE Week.