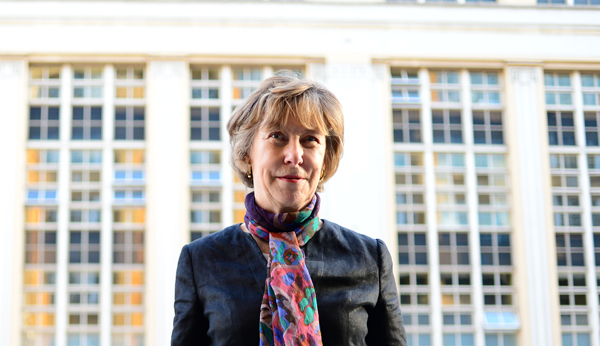 Professor Alison Wolf has called for more to be done to involve employers in college assessment and delivery after the government reported for the last time on progress in implementing reforms in her 2011 review of vocational education.
She also stood by her study programmes recommendation, which has prompted a rise in the number of learners taking up English and maths in an effort to gain at least a C grade GCSE or equivalent.
One of Professor Wolf's recommendations for colleges was that the "assessment and awarding processes used for vocational awards should involve local employers on a regular basis".
But, she told FE Week: "I'm not sure what else government could have done because our bizarre system it is to a large extent up to the awarding bodies and after that to Ofsted, but I don't feel we have made as much progress as I would have liked in getting employers really involved in the assessment and delivery in 16 to 18 vocational education in colleges.
"I want us to get to a place, as in say Denmark or indeed France, that when you are doing your final exams on a level two or three vocational, occupational qualification, it is routine that employers are involved, not at the national level, but the local level."
Professor Wolf defended study programmes, which were implemented last August and have seen the number of learners aged 16 to 19 requiring additional English and maths tuition rocket, adding: "I certainly didn't expect learners to be put in for four GCSE resits in the course of two years, but I think that's right."
Of the 27 recommendations made by Professor Wolf in 2011, the government claims 20 are in place, another is partly enacted, while six are in the process of implementation.
Professor Wolf said: "I would not have expected, from my knowledge of government, that so many of my recommendations would have been put through with thought, and care and speed, and they were."
Deborah Ribchester, senior 14 to 19 curriculum policy manager at the Association of Colleges (AoC), said study programmes had presented colleges with a "major challenge" in finding extra teachers and exam facilities, but that she recognised "the benefit it will bring to students". She said: "Continuous professional development for maths teachers, also recommended by Professor Wolf, means staff will be better able to support these students."