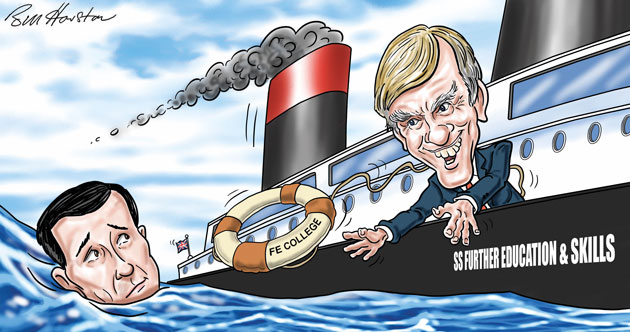 The FE Commissioner has called for a distance learning provider to work with an FE college and raised doubts about the quality of its subcontractor of 35 years.
Commissioner Dr David Collins visited the Marine Society College of the Sea after the 260-learner college had been slapped with an Ofsted inadequate grading the previous month.
Inspectors found the designated specialist college, which is based in Lambeth and offers courses including GCSEs and A-levels to professional seafarers, was failing to monitor learners' progress effectively, or achieve high success rates — findings echoed by Dr Collins (pictured right).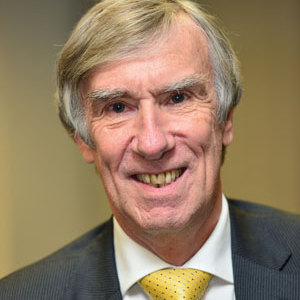 In his report, he said: "The leadership team should develop closer links with the FE sector by working with a college that understands their situation and can advise them on how to manage learners and their progress better."
And both Ofsted and the commissioner criticised the relationship the college — which has a current Skills Funding Agency (SFA) allocation of nearly £160,000, but is otherwise learner-funded — with its distance learning subcontractor of 35 years, the National Extension College (NEC).
Mr Collins said the College of the Sea, previously rated as good in 2009, had an "over-reliance" on NEC and had "not monitored subcontracted provision effectively", while NEC had "not met the standards required in its provision". He added: "Targets should be set, and if not met, the college should consider a change in provider."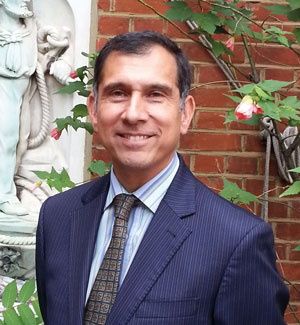 The college's post-Ofsted action plan included targets to raise success rates from 23 per cent to 70 per cent in the next three years and to monitor learners' progress on a monthly basis.
The Marine Society's director of lifelong learning Mark Windsor (pictured left) told FE Week: "Our performance at Ofsted in regard to our GCSE and A-level learning provision is disappointing.
"However, we are very clear on what we must do, confident we can do it and that our services remain well suited to the needs of seafarers."
Ros Morpeth, chief executive of Cambridge-based NEC, said she "rejected" the commissioner's claim NEC provision was substandard. However, she said NEC had a "commitment" to "make improvements on a clear time scale" and, with the Marine Society, was "actively addressing" issues the commissioner raised. Ms Morpeth also claimed the low success rates were due to the flexible nature of the course, where learners can enrol at any point and choose how long they take to complete their course.
"Inspection criteria are based on the assumption that you've got a fixed cohort of students coming in at a fixed time and having a fixed period of time to complete their course and therefore you can see very quickly what the success criteria are," she said.
"Whereas when you've got a rolling enrolment and the students have more control over how long they want to take then it's harder to pull out these hard facts and figures that Ofsted quite rightly wants."
The commissioner is expected to conduct a proresss review in July.