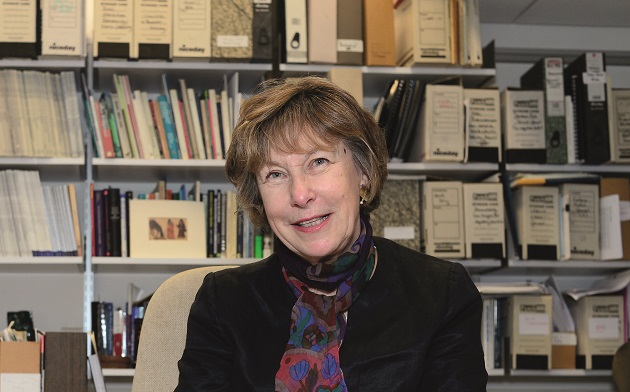 Most of Professor Alison Wolf's recommendations for reform of 14 to 19 vocational education have been implemented, the government has claimed.
The Department for Education has issued its final progress report on Professor Wolf's 27 recommendations, which were initially outlined in her landmark 2011 Review of Vocational Education, claiming 20 of the points have become government policy, with six in the process of implementation and one having been implemented in-part.
The review sparked the introduction of new study programmes, a new drive for colleges to recruit learners from the age of 14 and per-learner funding, instead of the per-qualification funding which it was previously argued led to unfairness in the way FE colleges were funding compared to other 16 to 19 institutions.
In the progress report, the government said: "As a direct result of these recommendations, apprenticeships have been redesigned by employers to meet employers' needs, DfE published approved lists of technical and vocational qualifications for 14 to 16 and 16 to 18-year-olds and will report only these qualifications in the performance tables.
"All 16 to 19 year olds in education are now offered a study programme based on their prior attainment, education and employment goals – nearly all students spend at least half their time studying one or more substantial qualifications such as A levels or technical and vocational qualifications which meet DfE's requirements, alongside other activities such as tutorials or work-experience.
"Students who have not yet achieved an A*to C GCSE in English and maths by the age of 16 now continue to study these subjects as part of their 16-19 education. Sixth forms and FE colleges are funded, and have their performance reported, in the same way. Funding is on a 'per student' basis giving education providers the freedom to design programmes which best meets students' needs and ambitions.
"Ofsted inspections, headline and progress measures in school and college performance table measures, minimum standards and destination measures have all been reformed to hold schools, colleges and other training providers to account for the provision of these reforms and provide transparent information to inform student choice of course and institution."
Many of the key elements of the report have been implemented in the last six months, which has allowed the government to promote a much better position than the one announced about a year ago, when the review marked its third anniversary.
New study programmes, which require those under 19 without GCSEs in English and maths to work towards equivalent qualifications, became a condition of funding in August. A further 40 apprenticeship trailblazer standards were published, also in August, and a further 75 were published in October.
And last month, new 2014 key stage four performance tables, the first to reflect the Wolf recommendations, were published.