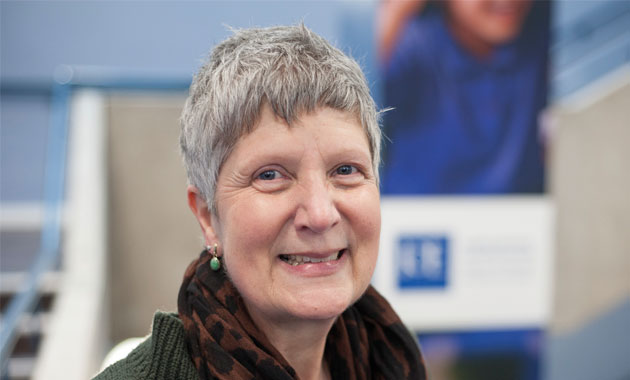 The Further Education Trust for Leadership (Fetl) has handed fellowship grants, worth up to £40,000-each, to four senior figures from the world of FE. Reporter Paul Offord spoke to Ann Creed for the fourth and final piece in a series of FE Week articles to focus on the chosen fellows.
Experienced project manager Ann Creed hopes her research for Fetl will help give part-time teachers more influence over how they are managed.
Improving the lot of teachers is an issue dear to her heart, as she has spent much of the last eight years working on projects geared toward boosting their professional development with organisations including the Learning and Skills Improvement Service, the National Institute of Adult Continuing Education and the Workers Educational Association.
Her research will focus on how different leadership styles affect the attitudes and wellbeing of part-time teachers who often have to work away from their employer's main base.
She said: "What I don't think has been addressed is whether there are more effective ways of leading those sort of people working in outreach locations.
"These part-time teachers may not have the same links to a particular provider as full-time staff and could, in fact, be working for two or three different providers within a locality on a part-time basis. They could be getting pulled in different directions by different employers."
Ms Creed said her research would aim to identify what outreach teachers think about leadership and "see what ways of leading supports them best to deliver high quality teaching and learning".
She added: "The whole purpose of my research will be to give teachers a much stronger voice in leadership, rather than focusing on management issues which is where thinking is usually confined.
"The majority of the FE teaching workforce is part-time and their activities with students and the outcomes achieved are the foundations of the sector's success."
Jill Westerman CBE, chair of Fetl, said: "The role of part time tutors often working across a number of organisations and a wide geographical area is a key leadership concern facing many organisations today. We feel Ann's research will contribute greatly to the leadership of thinking in this area."