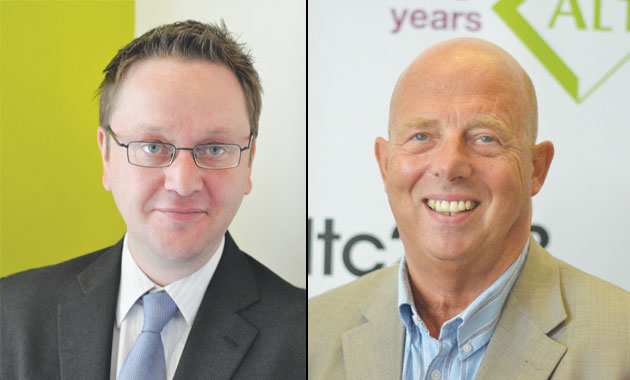 The Association of Colleges (AoC) has defended its members' efforts to meet business needs for a digitally skilled workforce after a group of Peers said provision was "patchy, unresponsive and not meeting employer needs".
Matt Dean, AoC technology policy manager, hit back at the House of Lords digital skills committee's latest report, Make or Break: The UK's digital future.
The report further said: "FE colleges need to move up a gear and provide industry-designed and endorsed short courses that are going to lead to a job."
But Mr Dean said government and businesses needed to act to fill the skills gap, claiming colleges needed more resources and more input from employers.
He said: "The report rightly highlights that there is some excellent provision of education and services in colleges to help prepare young people and adults for the world of work.
"But for this to be more widespread, there needs to be more support from government, funding agencies, regulators and awarding bodies; for example, in streamlining the accreditation of new qualifications to meet the requirements of digital industries.
"Colleges already work with a large number of employers, because they recognise the importance of forging these links, and they would like to do more. However, this requires more businesses to be willing to develop staff training that reflects industry practice and that might be provided by, and within, the college."
His insistence that colleges were working to fill the skills gap has been backed up by FE technology experts and sector leaders.
Bob Harrison, a member of the Further Education Learning Technology Action Group (Feltag), said: "I think the FE sector has already decided it needs to sort itself out, and it is nice to have the weight of the House of Lords behind it, but I would say that the time for reports has passed, and it is now time for action."
Education Foundation co-founder Ian Fordham, who co-authored November's Digital Colleges: The Journey So Far report, said: "A systemic challenge needs joined up solutions. As our report showed, far from colleges sitting in the trenches, many are now the 'digital warriors' — pioneering new approaches to learning and responding directly to industry needs.
"The authors have rightly laid the gauntlet down to colleges, but also aims its fire at schools, universities and government to take steps to turn Britain into a digital nation."
Sixth Form Colleges' Association chief executive David Igoe said: "Sixth form colleges, like schools have a critical role to play in developing the use of digital technology as a pedagogical tool and to encourage career pathways for both genders into engineering and the myriad of industries now highly dependent on digital — for example media and journalism.
"All this needs appropriate investment in IT and digital infrastructure and we would welcome any move to ensure colleges have the platforms and connectivity to respond to whatever new technology emerges in the coming years."
Stewart Segal, chief executive of the Association of Employment and Learning Providers, said: "Apprenticeships in the digital sector were one of the first standards to be developed in the Trailblazers and training providers have been involved in the process.
"And with the taking forward of the Feltag report, we believe that there will be growth in the number and quality of apprenticeships in this sector at all ages over the next five years."
However, David Hughes, chief executive of the National Institute of Adult Continuing Education, called for more recognition of the lifelong needs for digital skills rather than a "narrow focus on young people in schools, colleges and universities".
The Department for Business, Innovation and Skills declined to comment.
Main pic:  from left, Matt Dean, Bob Harrison 
Click here for an expert piece by digital skills committee chair Lady Morgan
Key findings on FE and skills from the Lords committee
Further education will play a key role in developing high-level digital skills

Evidence showed that FE colleges were already well-placed to link local people with training and jobs, but provision is patchy, unresponsive and not meeting employer needs

There is an urgent requirement for comprehensive industry input into the further education system. The Government should encourage strong partnerships between industry and colleges. Training delivery must be revamped. Further education colleges need to move up a gear and provide industry-designed and endorsed short courses that are going to lead to a job

Skills funding is not presently targeted sufficiently to improve the capacity of the UK's workforce and grow its economy. Provision is cumbersome and slow to adapt

Over recent years there has been a decline in the number of apprenticeships taken up across all subjects. In England apprenticeship starts across the board in 2013/14 had fallen by 13.7 per cent from the previous year. Apprenticeship starts in ICT fell from 19,520 in 2010/11 to 14,120 in 2012/13; and dropped again to 13,060 in 2013/14

There is no evidence that apprenticeship numbers are yet anywhere near meeting the ambitions of the scheme. In fact, witnesses agreed that the number of apprenticeships, particularly high-level apprenticeships, was far below what the economy needed