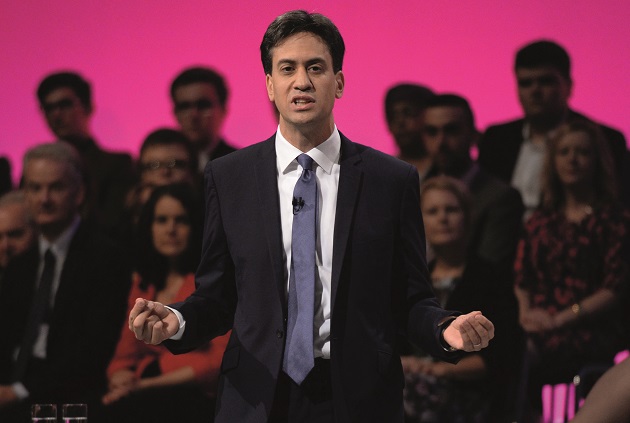 Labour leader Ed Miliband is set to stand by his party's controversial pledge to scrap apprenticeships of less than two years' duration and below level three in a speech today.
Mr Miliband will set out his vision for education if Labour wins the general election on May 7 in a speech this afternoon at his old school — Haverstock, a comprehensive in Camden, north London.
He will reiterate a series of proposals already set out by his party for FE, including raising "the quality" of apprenticeships so they all last a minimum of two years and are at least a level three standard.
He will also say that a Labour government would ensure that all young people studied English and maths until they are aged 18 and introduce a new technical baccalaureate for 16-18 year olds, including an employer accredited vocational qualification, English, Maths and work experience.
As part of a package of proposals which Labour claim would "prioritise the forgotten 50 per cent of young people who do not go to university", Mr Miliband will also say that his party would launch new technical degrees as a next step for young people who "excel" in vocational studies at college and school.
A Labour government, Mr Miliband will claim, would also back new Institutes of Technical Education linked to local industry and charged with delivering its technical baccalaureate and revamped apprenticeships.
Labour lost a House of Commons vote on February 4 on its plans to scrap apprenticeships of less than two years' duration and below level three.
A vote on a motion calling for the new standards was defeated 294 votes to 218, following a heated opposition day debate in Parliament.
The motion, submitted in Mr Miliband's name and supported by Shadow Business Secretary Chuka Umunna and Shadow Skills Minister Liam Byrne, was criticised by government ministers and MPs who accused the opposition front bench of "dismissing" level two apprenticeships.
But Mr Umunna said: "It is not to devalue them, it is frankly to bring them up to the same benchmarks as our competitors who are more productive than us."
The policy was unveiled in September last year by Labour's Skills Taskforce.
Its report, A revolution in apprenticeships: a something-for-something deal with employers, said: "To protect the apprenticeship brand, level two training should be renamed as a traineeship or similar."
It proposed that apprenticeships be level three or above and last a minimum of two years for level three (equivalent to A-level) and three years for level four (university level).
However, the Association of Employment and Learning Providers urged Labour to scrap its policy three months ago, as it said the changes would stop employers from taking on an apprentice where they only had level two positions available.