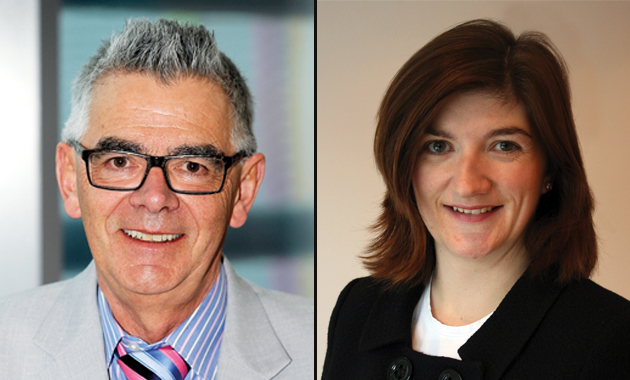 An FE college in Suffolk has been ordered to hand over its 11 to 16 academy to new sponsors after the school was placed in special measures following an inadequate Ofsted rating.
Suffolk New College, which runs the New Academies Trust (NAT), was told by the Department for Education (DfE) to transfer Suffolk New Academy after inspectors gave it grade four results in every area following a visit in early December.
It was the first inspection of the school — the only one in NAT — since it converted to academy status in 2012.
But a consultation on the future of the school is now under way after the DfE stepped in and demanded a new sponsor, naming the Active Learning Trust (ALT) — a local organisation with no links to the FE sector — as a suitable sponsor.
Suffolk New College principal and NAT chief executive Dave Muller said: "I believe it is a positive move for the academy to move over to ALT at this time.
"NAT was established as a sponsor of multiple academies and it was never our intention to have only one. At this time of change for the academy it makes sense for us to look at who is best placed to take them forward. The college will continue to work in partnership with ALT."
He said the grade three college had been "disappointed" by the Ofsted judgement on the school, but added that it had "confirmed what we had identified following the results last year".
Poor performance had already prompted a pre-warning notice from Education Secretary Nicky Morgan two months earlier, before school principal Andrew Fell stood down in November after a decade in the post. He was replaced last month by Craig D'Cunha.
The report described student progress as inadequate, especially in maths, and said standards among year 11 pupils were low. It also said that leaders including governors, did not have a "clear and accurate view of the academy's strengths and weaknesses" and had not taken action to "improve teaching or raise achievement.
It said: "The academy does not communicate effectively with parents. Parents have lost confidence in the academy, particularly in its leadership and management and the quality of the teaching."
Mr Muller said a "robust action plan as agreed with the regional schools commissioner" was in place and "we have taken a number of actions to ensure that the pupils are receiving an improved educational experience".
"Having an Ofsted inspection at this time validates the actions already taken and keeps us focussed on moving forward and not letting standards drop back."
It comes after FE Week revealed last month that three FE colleges had stepped in to take on schools run by E-Act (formerly EduTrust Academies Charitable Trust), which has been hit with two financial notices to improve by the Education Funding Agency since 2013.
E-Act controlled more than 30 schools before the DfE asked it to scale down last year after Ofsted inspectors raised concerns about the performance of a number of the chain's academies
South Gloucestershire and Stroud College will run Forest Academy in the Forest of Dean from March, while academy trusts associated with Leeds City College and Lincoln College have already taken on E-Act schools.
The Suffolk academy consultation on the new sponsorship arrangements closes on February 12 and, pending the outcome, the transfer will be made on March 1.
Main pic: from left Dave Muller, Nicky Morgan