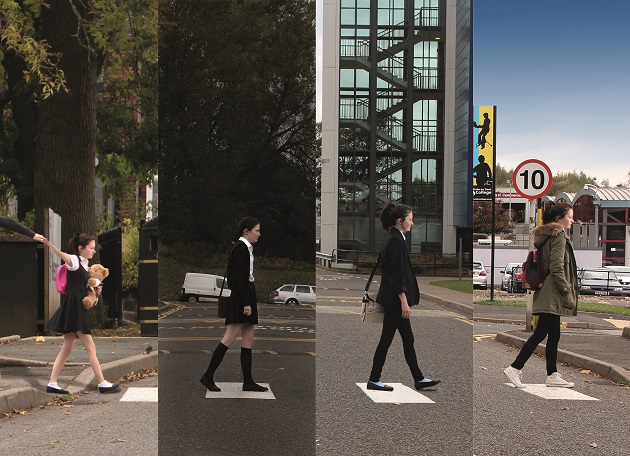 The winner of the FE Week and Me Photography Competition (in partnership with NCFE) has spoken of her surprise after receiving more than 41 per cent of the public vote.
Mikaela Mae Cobby (pictured below), an 18-year-old photography level three extended diploma learner at Stoke-on-Trent College, was one of 10 entrants shortlisted in the photography student category, and after 2,562 votes were cast online, has been named as the winner.
In her entry, one of more than 980 across the photography student and non-photography student categories, Mikaela used a joiner image to show the different stages of a girl's educational life, against the backdrop of a zebra crossing.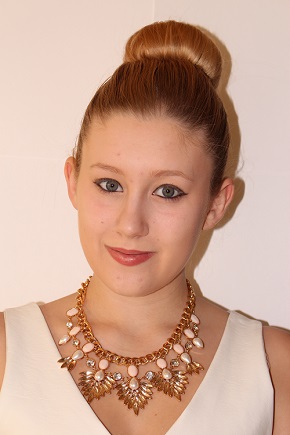 As the winner of the competition, she will receive a prize of a Nikon D5100 Camera Kit and the opportunity to take part in a work shadowing placement with a professional photographer.
Mikaela, who lives in the Sneyd Green area of Stoke with her family and is in her second year at the college, said: "I was really surprised. I have never really entered something like this before so to find out I had won was quite a shock.
"I first got into photography when I was on a residential university open event when I was in year 11 and there was a professional photographer there who was showing us all the things you could do, and it's been an interest ever since.
"I'm not too sure what I'm going to do in the future. I really like the entertainment industry so I am considering a media course so I can go into directing, but photography will always be a passion of mine."
Entrants to the competition were asked to submit an image which represented life in the FE and skills sector.
Mikaela added: "The concept behind my image is that the crossing represents a guided education, like school, where you are told what to do and how to do it.
"But then you reach college which gives you the freedom to choose what you want to do and how to do it, and so the stepping onto the pavement represents the end to this guided path and onto a path that you choose yourself.
"I did this by creating a joiner image that shows the same girl progressing through education as the crosses the road."
Shane Mann, managing director of Lsect, which publishes FE Week, was one of the judges. He said: "We were seriously impressed by the calibre of the entries, and Mikaela's was one of the ones which really stood out. We are not surprised she won such a high share of the public vote.
"What I really liked was that it showed her evolution from a child into a college learner and the freedoms which were expressed in how she could wear her own clothes and was no longer constrained by things like uniform and had become herself."
The FE Week and Me Photography Competition was sponsored by NCFE and supported by the Royal Photographic Society.