A "five-year rule" forcing early years apprentices to re-sit for qualifications they already had could be scrapped after a provider threatened to take the government to court.
Business Secretary Vince Cable has agreed "in principle" to scrap the rule in the Specification of Apprenticeship Standards for England (Sase), which requires all level two and three apprentices to hold English and maths qualifications less than five years old.
The Sase is used to dictate the minimum standards for apprenticeship frameworks, and although the five-year rule applies to all frameworks, most allow learners to take more applied qualifications, such as Functional Skills.
But independent learning provider PBDevelopment launched judicial review proceedings after it was discovered that, coupled with the removal of Functional Skills as an option from the new early years educator (EYE) framework in August, the five-year rule made it "impossible for anyone over 21 to complete an early years apprenticeship".
Ross Midgley, PBDevelopment director (pictured), welcomed Dr Cable's announcement and has agreed to pause his legal action for six months.
But he demanded changes to the EYE framework, which was developed by the National College for Teaching and Leadership, to improve participation among older learners.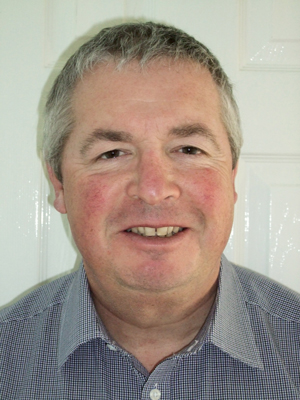 He said: "Amending Sase is just the first step. What the government now needs to do is amend the early years apprenticeship framework that was made under Sase, because this makes it impossible for anyone over 21 to complete an early years apprenticeship.
"In GCSE English, unlike maths, candidates must undertake a series of controlled assessments, which have to be sat under exam conditions in a school. For work based candidates, this is just not possible."
A spokesperson for the Department for Business, Innovation and Skills said: "The government is considering modifying the Sase so that the requirement that GCSEs in English and maths at grade B or C must have been achieved in the five years prior to the start of a level two or level three apprenticeship is removed.
"The chief executive of the Skills Funding Agency will be asked to prepare draft modifications to Sase. Once these have been received and approved, secondary legislation will be required to give effect to the changes."
A spokesperson for the Association of Employment and Learning Providers (AELP) welcomed the news, but said the government should also reconsider proposed changes to the framework that will make English and maths GCSEs an entry requirement for early years apprenticeships from next August.
He said: "The five-year rule is not applied in other apprenticeship programmes and should be dropped for EYE programmes. Furthermore, it is not a requirement if learners do the stand-alone diploma outside of an apprenticeship framework.
"We remain though very concerned about the potential impact on apprenticeship recruitment by nurseries if the government maintains that from August 2015, GCSEs in English and maths, at grade C or above, will be required on entry to an early years apprenticeship.
"Again, in every other level three apprenticeship framework, the requirement for level two English and maths is an exit requirement rather than an entry one and Functional Skills are a valid and well respected alternative to GCSE."