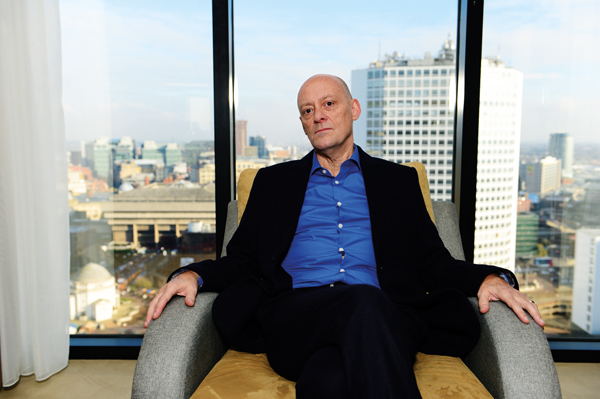 Colleges need to "face up to their responsibilities" and make FE the sector one that "gets people into work," a principal has said.
Laurence Vincent, chair of The Mindset Group and principal of Bournemouth and Poole College, outlined his "brave new vision" for the role of colleges in terms of learner employability as he spoke to FE Week about a new position paper on the subject.
The paper, Employability in UK Colleges: the uncomfortable truth, has been published by Mindset, a group of FE colleges partnered with Reed NCFE, along with a toolkit for colleges.
The paper sets out how colleges are missing an opportunity to lead a charge to fill the growing skills gap, and in an exclusive interview with FE Week at the Association of Colleges annual conference in Birmingham, Mr Vincent spoke of his ambitions for the project.
He said: "I think to a point, colleges are not quite facing up to their responsibilities in some respects, but also, what a fantastic opportunity this is. I know it seems like an odd thing to say, but I think when it comes to student employability, I think the expectations of colleges have been too low really. I know that's odd in this era of over-regulation and over-inspection, but I think expectations have been too low.
"I think now expectations are increasing, and colleges are expected to do more in terms of student employability, the sector can go two ways. They could be intimidated by it and think of it in terms of more student outcomes and more pressure on colleges, or they can think of it as a fantastic opportunity to uniquely place themselves as the sector that gets young people into work."
He denied his suggestions conflicted with the view of FE Commissioner Dr David Collins, who has warned that principals should not be distracted by ventures too far beyond the running of their colleges.
He said: "What I'm advocating here is part of the core business of the college. I am not advocating principals going off and spending all of their time on follies. I am saying what's good for the local economy is good for the college, and those links and partnerships with business are going to be crucial for a modern college."