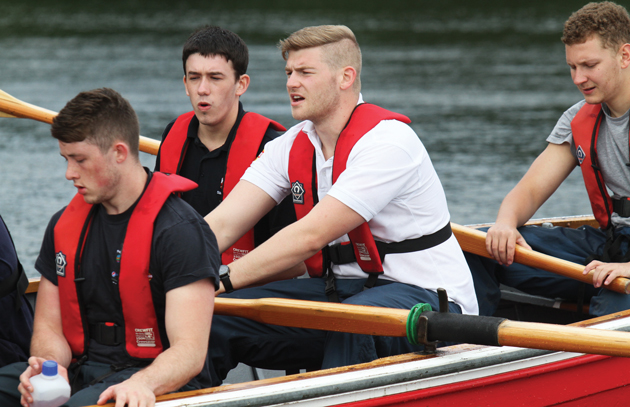 Employers and training providers have been invited to enter their apprentice teams for the 2015 Brathay Challenge — a gruelling annual test of mental and physical stamina.
The competition, now in its fourth year, tests teambuilding, leadership, fundraising, logistical and communications skills through a series of work-related challenges.
Regional heats will be held from January to April before eight teams of apprentices are picked to compete in the final at the Brathay Trust's headquarters by Lake Windermere, in the Lake District, from July 6 to 8.
Applications opened today (November 3) and will close on December 12.
Teams of nine apprentices can be made up from a single employer, a group of small businesses, an industry sector or training providers.
Godfrey Owen, chief executive of the Brathay Trust, said: "The challenge provides apprentices with the opportunity to develop a huge range of skills with previous competitors reporting improved teambuilding, leadership, logistical and communications skills.
"Employers [who previously entered teams] reported that they saw improved skills among the competing apprentices and increased local profile of their organisations through positive publicity and corporate social responsibility opportunities.
"We look forward to both apprentices and employers reaping these benefits in the 2015 search for the apprentice team of the year."
More than 110 teams and 1,000 apprentices entered the 2014 challenge.
They raised £30,000 for charities, visited more than 360 schools to talk about the benefits of apprenticeships, delivered 60 community projects, and secured commitments from more than 50 new businesses to start offering apprenticeships.
Eight teams from across the country descended on the Lake District to complete a series of tests of their problem solving and physical abilities for the final in June.
They were timed completing problem-solving challenges, including an event which involved working as a team to identify a series of shapes while blindfolded.
Physical tests included orienteering around 10km up Loughrigg Mountain, canoeing, balancing on metal chords suspended 20ft above the ground and rowing 16km across Lake Windermere in whaler boats.
It was won by a team of level two to five apprentices, based at offices and factories across the midlands and north of England, from food and soft drinks firm PepsiCo. A team from Innovia Films, Cumbria, won the competition the year before.
Sue Husband, director of the National Apprenticeship Service, said: "The quality of work from the teams that take part in the challenge shows employers and the wider community the impressive work apprentices can achieve.
"It is important that employers recognise opportunities like the Brathay Challenge as a chance to let their great apprentices shine."
Visit Brathay.org.uk/challenge to enter.
Main pic from left: PepsiCo team members Sam Kelly, Leigh Bell, Jonathan Baxendale, and Daniel Stenburg pictured in the whaling boat