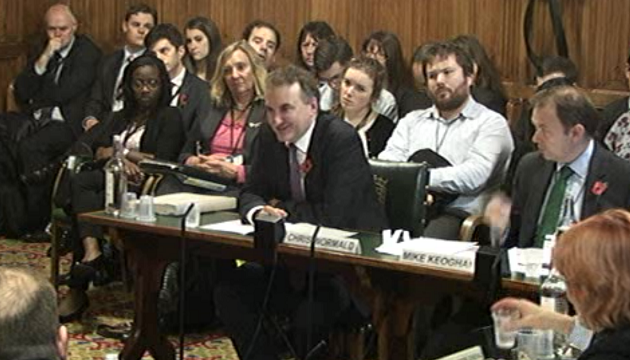 A senior civil servant has defended a government policy not to enforce the raising of the participation age during a grilling from MPs.
Since September 2013, it has been a legal requirement for young people to remain in education, employment or training until the end of the year in which they turn 17. The age of participation will rise again to 18 next September.
In the law which brought about the change, the government was given the power to fine employers which take on 16 and 17-year-olds without them being enrolled in training. It can also technically take action against young people and their parents through local councils, but has so far declined to do so.
But in a hearing of the House of Commons public accounts committee, the first in a series about 16 to 18-year-old participation in education and training, Department for Education Permanent Secretary Chris Wormald was pressed on why that enforcement was not taking place.
He said: "We didn't activate one clause of the legislation. The view that was taken on that was that we wanted the main focus of raising participation to be voluntary."
But he was interrupted by committee chair Margaret Hodge, who cited evidence from a recent National Audit Office report which showed the policy was yielding favourable results.
She said: "I understand that, but what [the report] says is that the new legislation includes powers to enforce the raising of the participation age, however, the government has decided not to bring this part of the law into force.
"So the very thing which, looking at the report, looks as if it has had the greatest impact on participation, you then take a decision not to enforce what appears to us to be the most effective bit."
Mr Wormald replied: "We wanted the focus of activity in this area to be voluntary because we would rather people participated by choice, rather than by enforcement.
"We were seeing really quite good evidence straight away of participation rates rising without enforcement, so I think the question of why we would want to enforce when what we wanted to see was happening anyway was pertinent."
For a full report, see edition 117 of FE Week.