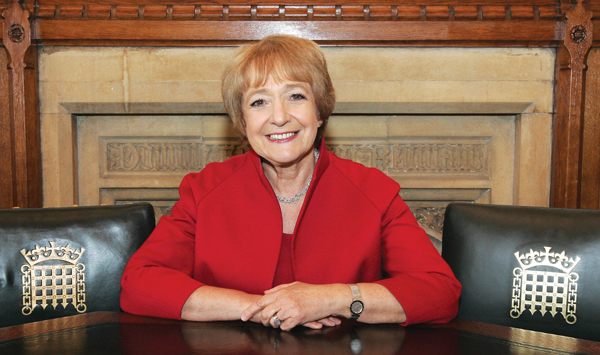 A sector leader has called for "coherence" in government's approach to improving participation of 16 to 18-year-olds in education and training after a key committee announced an inquiry into the issue.
Stewart Segal, chief executive of the Association of Employment and Learning Providers, welcomed news the Public Accounts Committee (PAC) would begin to examine participation today (Monday), but said more joined-up thinking was needed.
It will look at how the Department for Education (DfE) aims to pay for an increasing number of learners, while at the same time reducing spending and comes with the Education Select Committee currently looking at 16 to 19 apprenticeships and traineeships.
"The DfE is implementing its reforms at the same time as reducing spending on 16 to 18-year-olds. In 2013/14, the DfE's core budget of £7bn for this age group was 8 per cent lower in real terms than in 2010/11," said a PAC spokesperson
"This inquiry will look at the challenges the DfE faces, the progress it has made to date, and how it can get better information about the effectiveness of its reforms to increase participation and quality further in future."
Mr Segal said: "We are pleased that the PAC is concerned about participation at age 16 to 18.
"However, the fact that other committees and inquiries have this on the agenda shows that it is a major issue for the UK but also that there is a danger that we will get a fragmented approach to the solutions.
"Several government departments such as the DfE, Department for Business, Innovation and Skills and Department for Work and Pensions are involved in delivering services and funding to support this group. We need a more coherent response to the issue."
Mr Segal also raised concerns about the wording of the inquiry announcement, which states that the raising of the participation age means "young people stay in full-time education or training" post-16.
He said: "The statement is technically right but gives the impression that a job is not a valid option. The terminology of young people staying in full time education or training is very misleading and many will assume that this will exclude getting a job or even taking a traineeship programme where work experience is a major part of the programme."
Association of Colleges chief executive Martin Doel also welcomed the inquiry, adding: "The protective ringfence for the education of five to 16-year-olds has resulted in a reduction of funding for students aged 16 to 18.
"Education for this age group has already taken its fair share of cuts — it is time for this ringfence to be extended in line with the raising of the participation age."
The announcement of the new inquiry comes with PAC chair Margaret Hodge (pictured) having already lamented figures in a report by the National Audit Office that showed fewer than half of eligible traineeship providers were running the scheme.
She said: "Participation in education and training for 16 to 18-year-olds is vital for ensuring young people get the best start in life as well as for our economy and for society as a whole.
"These young people have not been helped by the department's failure to manage its providers — with only 200 out of 459 eligible training providers actually delivering the traineeships they promised."
The first hearing will take place at 3.15pm today (Monday, November 3) at the committee rooms in Portcullis House. DfE permanent secretary Chris Wormald has been called to give evidence.