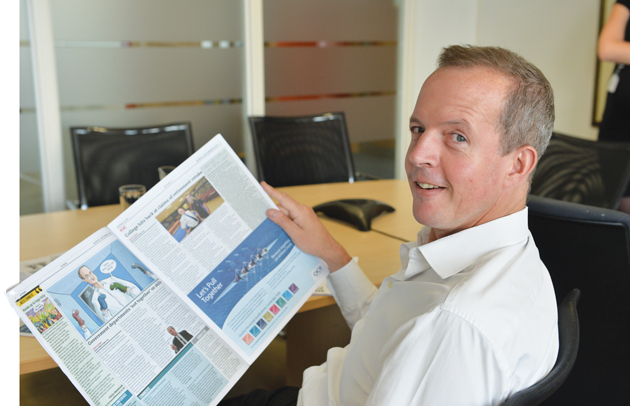 Skills Minister Nick Boles has admitted to being "nervous" about proposed employer cash contributions towards apprenticeship training costs.
Addressing the Association of Employment and Learning Providers (AELP) autumn conference in Birmingham last week, Mr Boles acknowledged employers already contributed to their apprenticeship programmes in "a million ways".
And he said he was still considering whether mandatory cash contributions would be a good idea.
He said the government was right to pilot its apprenticeship reforms, which include a requirement that employers pay one third of training and assessment costs, but said they would not necessarily work for all businesses.
He said: "I think we should all be honest and observe that the employers involved in delivering apprenticeships under that pilot are employers of a particular kind, a particular depth of resource and the apprenticeships involved are a particular kind of apprenticeship, they're not necessarily absolutely typical.
"I would like every employer who is creating an apprenticeship to want to dig into their pockets to contribute in cash as well as in all of the other million ways employers do contribute, towards the success of that programme, but the question is, do you require it?
"I am nervous, I think, about the effect, particularly on all those employers which do not currently do apprenticeships, I am nervous about the idea of an obligation to put in cash."
It comes after FE Week exclusively revealed earlier this month that Mr Boles had hinted at plans to scrap the contributions in his first interview since his appointment in July.
Mr Boles also admitted that the task of getting apprenticeship starts past the 3m mark by 2020, which was set for him by Prime Minister David Cameron in his speech to the Conservative Party Conference, had made his "stomach turn".
He said the percentage of employers providing apprenticeships was still "tiny", and added: "We don't need 10 per cent or 15 per cent of employers doing apprenticeships, we need 40 per cent, 50 per cent, 60 per cent, and that is the really important challenge the Prime Minister has set me.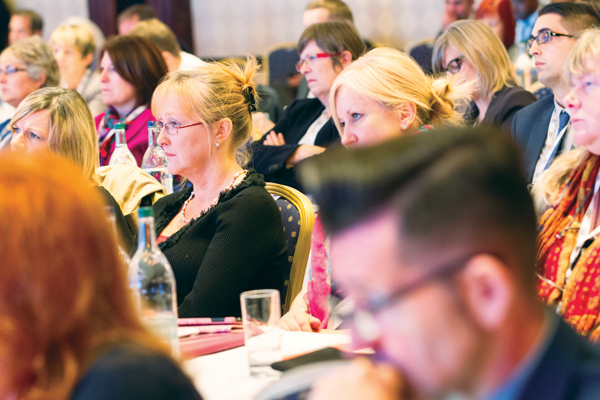 "It's not so much the headline number of 3m, though it's always good to have something which makes your stomach turn slightly as a challenge, it's the idea that there should be a simple guidance given to every young person."
He said he wanted young people to understand that apprenticeships and university are the two "gold-plated, gold-standard routes through life" and that government would do "anything in its power" to help people down one of them.
He used his speech to outline his belief in three "profound responsibilities" towards young people held by his generation, which he said had "created the world in which these youngsters are growing up".
He said the government and providers needed to be honest about the fact that jobs increasingly demand a certain level of literacy and numeracy, and that promoting and boosting functional skills would play a part in that.
He added that young people needed to be "challenged and stretched" but not "mollycoddled", and said that with this in mind the government had been right to cancel a "raft of qualifications which might have been quite fun to do and…easier and cheaper to teach, but actually provided very little value to the young people taking them".
He added: "The third responsibility we have towards these young people is to guide them, to steer them, not to leave them stumbling around in the dark without adequate information on which to make the choices about their future lives.
"That's why as a government we have much more to do on careers advice."
His comments came after AELP chief executive Stewart Segal told delegates that independent learning providers were continuing to deliver valuable training despite cutbacks at government level.
He said: "There is no doubt that you, and we and the department have faced a lot of change, that's quite fair. Budgets overall are decreasing, so the value for money issue is more important than ever.
"But within that, we should be pleased that many of the programmes which you deliver, those work-based programmes, those programmes which link with employers, are the ones which have high-priority apprenticeships, work experience within study programmes, traineeships, that's all very positive.
"And you're also at the forefront of delivering programmes for the unemployed, which currently gets core non-apprenticeship funding, and our view is that funding should be prioritised as well and programmes for
the unemployed should have a higher priority."
AELP chair and Skills Training UK chief executive Martin Dunford used his speech to warn the conference that the main political parties were focusing on quantity over quality when it comes to apprenticeships.
He said: "Isn't it fantastic to have all three parties talking about apprenticeships? They've finally got the message, but it's all about millions, millions, millions. The way they get around the success rates is to say 'the quality's not good enough and it needs to be improved'.
"Well actually the success rate is higher than ever, the satisfaction rate is higher than ever, and it's embarrassing to talk about that when you're trying to change something that's not broken."
But he said he had received a positive response from the new minister.
He added: "In our meetings so far we have seen a very positive response to our ideas and concerns, quite surprising actually. The minister knows that we share the
key objectives for our sector, which is to deliver high quality programmes to meet the needs of individuals and employers."
Third of employers in dark about their own apprentices
Almost a third of employers with apprentices did not know they were running government-backed programmes, a senior civil servant has admitted.
Jennifer Coupland (pictured), deputy director of the joint apprenticeship unit at the Departments for Education and Department for Business, Innovation and Skills, told the AELP
autumn conference that a recent survey of employers had presented some "grim" statistics.
Speaking after Skills Minister Nick Boles, she said: "It's really heartening to see we are on track now for delivering 2m apprenticeship starts over this parliament. That's amazing stuff, so you really do deserve a pat on the back. We also know the quality of those apprenticeships has been improving across the last four years.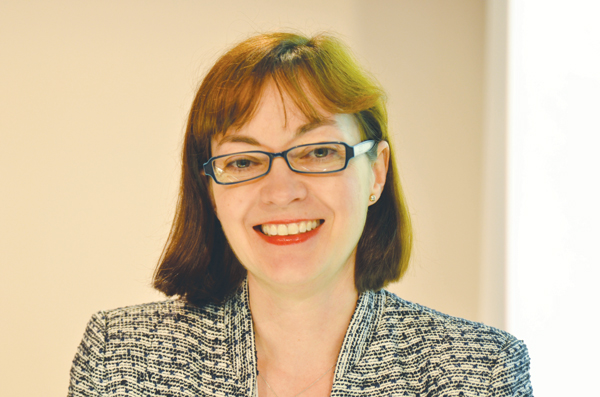 "But if you do look under the bonnet, and I don't want to rain on the minister's very good presentation this morning, there are some grim facts as well.
"Our last employer survey showed that 29 per cent of employers who had apprentices were unaware of the fact they had an apprentice. They were training somebody, they were aware of that, but they didn't know the government was paying for a full apprenticeship.
"We also know around a fifth of small firms are unable to find a framework which really does meet their needs, and as the minister has pointed out you've still got pretty low penetration into the numbers of employers offering apprenticeships. It's hovering around the 10 per cent mark depending on how you measure."
She added: "The reform plan was conceived as a way to address this sort of thing once and for all. To grow the quality and the quantity of apprenticeships, and we are going to do this by making it an employer-driven programme."
Manifesto calls for investment to fill skills gap
Continued investment to fill the skills gap is a top priority in the newly-rewritten manifesto of the Association of Employment and Learning Providers (AELP).
The updated document, which sets out a wish-list for government after the 2015 general election, was unveiled at the organisation's autumn conference, and puts investment at the core of its message.
The manifesto insists that "tackling growing skills shortages is key to sustaining the recovery," and that investment is needed to make sure everyone reaches a minimum level of skill, with programmes for the unemployed focusing on early intervention and personalised delivery.
Other priorities for the AELP in its updated manifesto include the need to "grow the credibility of traineeships," better access to information about the labour market and more integration between programmes and initiatives.
Stewart Segal (pictured), AELP chief executive, said: "Training providers will be encouraged that party leaders have placed apprenticeships among their highest priorities for the next parliament and I believe that growing the programme will not just make a big difference to people's careers but will also make a significant contribution to answering employers' skills needs as the economy continues to recover.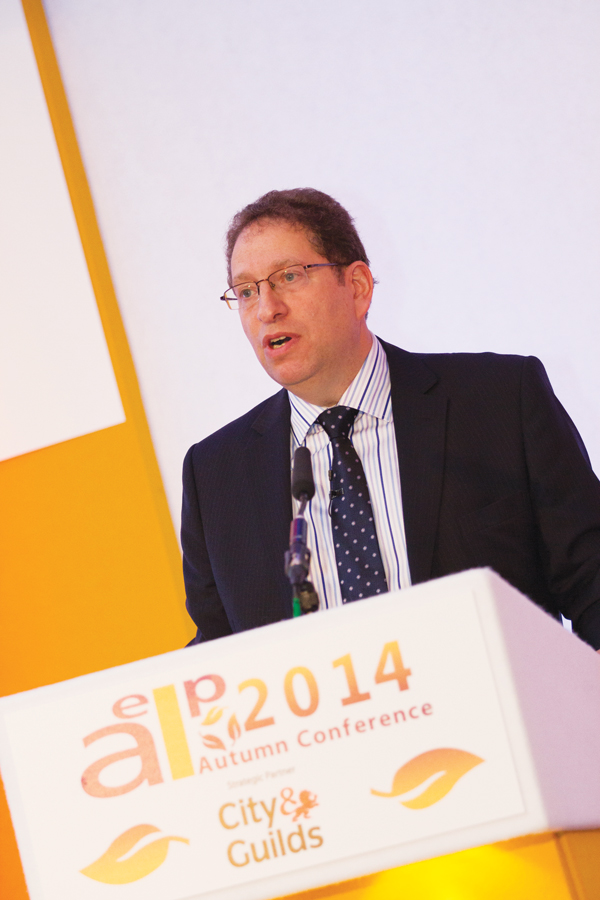 "However we have shown in AELP's updated manifesto that other actions are also required to maximise the return and effectiveness of government investment in training in order to underpin a sustainable economic recovery and strengthen social inclusion."
The manifesto sets out 10 key points for action, including a balanced curriculum in schools with a focus on basic skills and functional English and maths, access to high-quality careers guidance, government funding for basic employability skills
and competencies up to level two, better access to information about the labour market and training options and
high-quality apprenticeships and traineeships.
Other points include an insistence that apprenticeship reforms must not risk the disengagement of young people and smaller businesses, increased credibility for traineeships, more coherent procurement across government departments, an emphasis on the "important role" of local enterprise partnerships and the need for open and transparent funding.