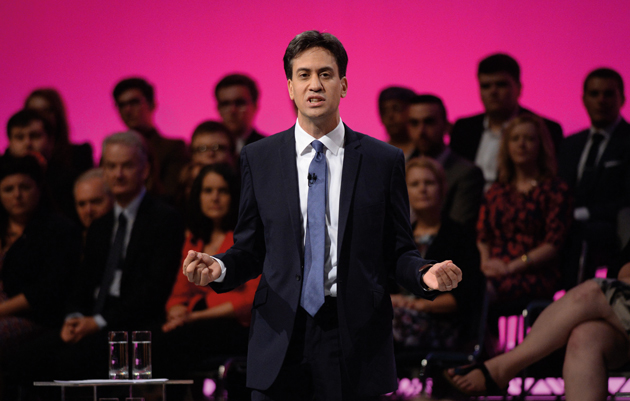 The apprenticeship minimum wage could rise by 23 per cent if Labour wins next year's general election.
The party has clarified its position on the rate for apprenticeships, which went up to £2.73 per hour on Wednesday (October 1).
A party spokesperson told FE Week that under its plans, he would "expect" the Low Pay Commission (LPC) to continue with the scale of the current gap between the apprenticeship rate and the adult rate.
It comes after Ed Miliband (pictured) announced at the Labour Party conference last month that the adult rate would rise to £8 an-hour in the next Parliament if he became Prime Minister in May.
The current rate, which increased from £2.68 an hour, is 42 per cent of the adult minimum wage — currently £6.50. Based on the same percentage, the rate for apprentices would rise to £3.36 an-hour under Labour's plans.
The Labour spokesperson told FE Week "We will set an ambitious target to make work pay with an £8 minimum wage in the next Parliament, alongside our plans to boost quality apprenticeships.
"It is right that there is a separate youth and apprentice rate, which reflects young people's interests in training and development from employers. We would expect the Low Pay Commission to take into account the gap with the adult rate, as they do now.
"The next Labour government will also ensure that apprentices are properly rewarded by increasing the penalties for non-payment of the minimum wage."
It comes after Skills Minister Nick Boles told an FE Week fringe event at Conservative Party conference last week that he had met with Business Secretary Vince Cable to talk about the apprentice minimum wage.
Mr Boles said: "We are very aware of this issue. It is something on which I have had meetings with Vince Cable. We have asked for certain things to be worked up, we are getting submissions.
"We are very aware of the concern and have some sympathy with it. Obviously we have another concern, which is that the last thing we want to do is choke off the supply of apprenticeships because it becomes something employers no longer think is worth their while.
"It is in a sense related to the broader discussion on the minimum wage. We want to increase it, the other party wants to increase, but we don't want to increase it so fast that we choke off the supply of jobs."
It also comes after an LPC consultation on all levels of the minimum wage came to an end on September 26. An LPC spokesperson told FE Week a report outlining the consultation responses would be sent to the government in February.