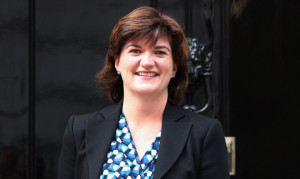 Education Secretary Nicky Morgan has come under pressure from FE sector leaders to reform careers advice and guidance by establishing 'careers hubs'.
In a letter to Mrs Morgan, the Association of Colleges (AoC), National Union of Students and children's charity Barnardo's, the three organisations request her support for an improved careers advice system.
It comes after the National Careers Council (NCC) warned that it had seen "insufficient progress" in reforms of careers advice, which the NCC has already criticised in two previous reports.
The letter asks Mrs Morgan to support the solution of careers hubs in different areas of England. The hubs would enable young people and others to find out about the career and training options available to them.
The letter suggests the hub would be supported by schools, colleges, universities, Jobcentre Plus and local authorities.
Schools already have a legal responsibility to provide independent and impartial advice to pupils, including information about vocational routes and apprenticeships, but the AoC has also asked Mrs Morgan to ensure a careers education is embedded into the curriculum.
Joy Mercer, Director of Education Policy at the AoC, said: "We do not blame schools. The government has created more places than there are students, so without support for transport, young people may stay on at school rather than pursuing a course or apprenticeship that might have immediate and lucrative employment rewards. We have to stem the tide of those dropping out of education at 17.
"Young people need to be made aware of all their options and to be taught how to do research into their chosen career."
It comes after research carried out for the AoC showed that although 66 per cent of 2,001 children surveyed online said they were getting the support they needed, only half felt well-informed about the jobs available.
It showed that children tended to ask their parent or guardian (70 per cent) or a teacher (57 per cent) for advice about careers. Less than half of the year 11s questioned had seen a professional careers adviser despite being at a point where significant choices are made.
It also comes after the Department for Education (DfE) transferred its responsibility for funding the National Careers Service to the Department for Business, Innovation and Skills, which already foots most of the bill.
The education select committee is currently preparing to hold an inquiry into careers advice later this year. The deadline for written submissions is Friday.
Ms Mercer added: "We believe that LEPs are ideally placed to lead these hubs. Careers advice should be included as a priority in their strategic plans. They would be able to ensure that the hub provides up-to-date information about the local jobs market and the qualifications and skills needed to work in local industries.
"From research that we carried out interviewing young people as part of workshops, we know that young people want hands-on work, practical experience of work, not just lessons in a classroom. Our workshops show that they want work experience to be a core part of their school or college experience."
A spokesperson for the DfE said: "Delivering the best schools and skills to help young people succeed is a key part of the government's long-term economic plan.
"That is why, as well as ensuring every young person develops a core body of knowledge and expertise, we are taking decisive steps to improve careers advice and make sure it meets the needs of young people and employers."