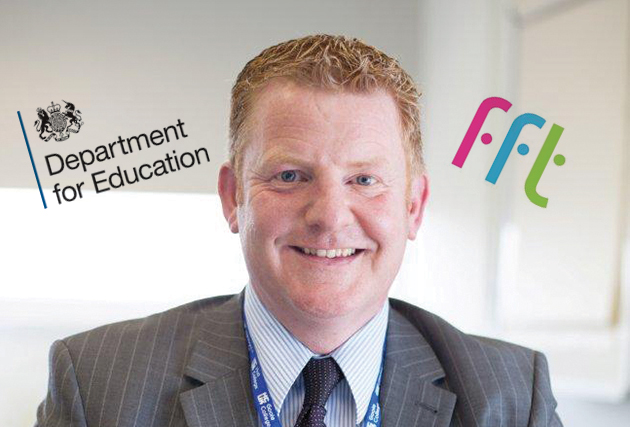 A major stumbling block holding up colleges looking to take on 14 and 15-year-old learners has been addressed by the government, FE Week can reveal.
Colleges could recruit learners from the age of 14 from September last year but were hit with problems getting key student data — including learners' past test results, attendance and special needs — from the Fisher Family Trust (FFT), which deals with schools.
Among those to have struggled last year was Hull College — one of seven given Education Funding Agency (EFA) permission to recruit younger learners full-time last year.
Graham Towse (pictured), Hull principal, told FE Week: "We faced significant delays in obtaining FFT data. We had to request this from local authorities, which takes longer, delaying the essential process of ascertaining the individual needs of pupils." [click here for Mr Towse's expert piece on his college entering its second year of direct recruitment]
However, the Department for Education (DfE) told FE Week that it would now allow colleges to access its own database instead.
A DfE spokesperson said: "From this month, we have given all colleges that enrol 14 and 15-year-olds permission to access the data they need through our central system.
"The EFA will be writing to all colleges to make sure they are aware of the arrangement."
He added colleges would also be able to access central data on learners aged 16 and above.
Mr Towse said: "We very much welcome the response from the DfE in taking steps to resolve this issue."
Joy Mercer, AoC director of education policy, said: "We are very pleased to hear that access to schools data is now possible. The lack of information made it difficult to plan and make sure students were on the right programme of study."
A 157 Group spokesperson said: "This is very good news. Access to student information was a major difficulty for colleges taking in students, not just at 14, but at 16 as well."
Angela Boffy, FFT marketing manager, said: "Although we are working to extend the range of institutions which receive data from us, FE colleges historically have not been provided with data from FFT — we only provide data to LAs and schools/sixth form colleges.
"We fully support the sharing of data, within the constraints of data protection legislation, to support the improvement of pupil outcomes."
Bromley College takes on 14-year-old learners for the first time this month. Click here for an expert piece by principal Sam Parrett.