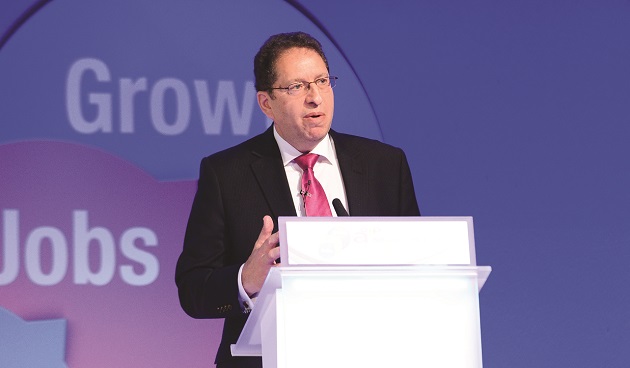 Concerns about proposed new apprenticeship funding models remain despite an update on reform plans from the Department for Business, Innovation and Skills (BIS).
The interim statement from BIS comes three months after its consultation on the two new possible funding models closed having elicited more than 1,400 written responses.
The consultation looked at how employers might pay their share of apprentice training, which has been set at at one third of the cost. It put forward employers either paying providers and then deducting the government's contribution from their next PAYE payment, or employers paying for training via an apprenticeship credit account, which automatically 'tops up' their payment with the government contribution.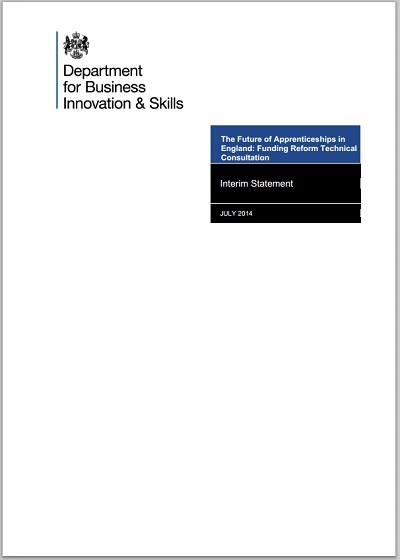 The results of the consultation are due out in the autumn, but the BIS statement published yesterday (and pictured right) provided an update and also sought to address recurrent questions, such as how reforms might affect small businesses.
However, Stewart Segal (pictured), chief executive of the Association of Employment and Learning Providers (AELP), said questions remained, including whether providers could still be paid directly by the government rather than funding going first to employers.
He said: "It [interim statement] does not yet address the main issue of moving to a funding system that will really engage employers by allowing them the choice of direct funding as an employer/provider or working with a provider of their choice who would draw down the funding.
"It also does not address the concerns expressed by many employers and employer representative groups who do not support mandatory cash contributions, particularly for those aged 16 to 19 and at level two."
He added: "Employers are not just worried about cashflow and bureaucracy, but the contractual commitment that they will have to make if they are required to make cash contributions and draw the funding down directly."
In the document, BIS claimed any new system would be "accessible and user-friendly for employers of all sizes." It also sought to re-assure employers that they wouldn't have to pay the full bill up front, adding that employers and providers would be free to "agree a mutually convenient payment schedule".
In the report, BIS further confirmed it was looking at ways to phase in and test the new system.
Mr Segal said: "We are encouraged that the government will consider a 'phased approach to implementation' and we hope this will reflect the evidence of the employer responses."
John Allan (left), national chairman of the Federation of Small Businesses, said: "It's good that government has acknowledged the apprenticeship funding reform has to work for businesses of all sizes, including the very smallest firms, and we hope this is reflected in the final design of the reforms.
"We have said all along that businesses want a funding system that places employers in the driving seat and keeps administrative burdens to a minimum. Employers will welcome the fact that they won't have to pay their entire contribution up-front, but crucially our members will need additional assurances that the payment mechanism chosen by government will not harm cash flow."
A spokesperson for the Confederation of British Industry (CBI) told FE Week: "We have always supported the principles that underpin the reforms and believe it is vital that the new system prioritises simplicity, works for businesses of all sizes and is properly trialled and phased in. We'll be providing a response once the government publishes its final report on the consultation."
However, the CBI has previously aired its own concerns about the proposals, and at the AELP conference in June, its director of employment and skills, Neil Carberry (right), told delegates that businesses wanted "co-investment not co-payment". He used social media site Twitter to call for contributions other than cash to count towards the employer's mandatory share of the cost.
He tweeted: "We need the totality of an employer's contribution taken into account, not just the cash — especially for the smallest."