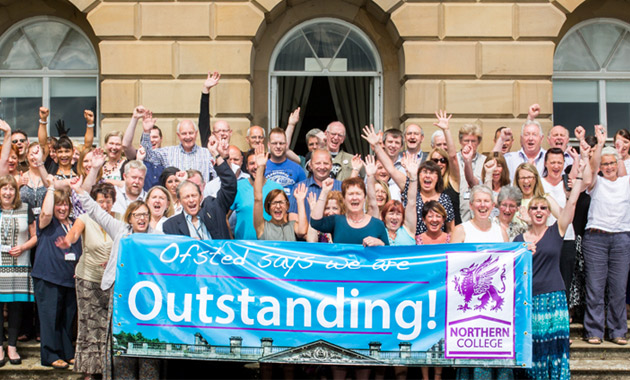 A residential college in the north of England has gone one step better than being simply an outstanding FE and skills provider.
The Northern College, in Barnsley, got grade one results in each of the headline fields and every other graded area — and it was also told by Ofsted that it had nothing major to improve upon.
The "no significant improvements required" statement under the adult and community learning provider's 'What does the provider need to do to improve further?' report section is a first for the FE and skills sector.
Each of the sector's other 24 grade one results — including two independent learning providers and seven general FE colleges — under the education watchdog's current common inspection framework have listed areas for improvement.
Principal Jill Westerman CBE (pictured below right) said: "We are thrilled that Ofsted has recognised the excellence of the Northern College. It is a tribute to the work of all college staff that the inspectors did not identify a single area for improvement.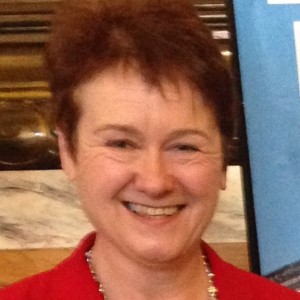 "Everyone at college works hard to achieve the college mission — to support the transformation of lives and communities through outstanding adult education, and the inspection result celebrates our success in doing this."
The college, a registered charity, is one of four adult residential colleges in England and was also rated as outstanding following its last inspection, in late 2006 by the Adult Learning Inspectorate.
And among the positive comments in Ofsted's report, published yesterday, was: "Inspirational tutors provide exceptional challenge and support which transform the lives of students and their families. Students develop good independent study skills and an appetite for lifelong learning."
The report added: "Governors have an excellent understanding of the college's mission. They use their wealth of experience to support and challenge the college's senior leadership team to provide an exceptional residential learning environment."