The National Union of Students (NUS) has called for a "new and better" Education Maintenance Allowance (EMA) after a "conservative" report showed the number of teenagers in sixth form education dropped by thousands after it was scrapped.
The EMA was launched by Tony Blair's Labour Government in 2004 in an effort to encourage more 16 to 19-year-olds to stay in full-time education, with means-tested weekly payments of between £10 and £30 dependant upon attendance.
But it was dropped by the Coalition and was replaced in 2011 by the 16 to 19 Bursary Fund, which handed responsibility to providers to decide whether students should receive up to £1,200-a-year.
The Institute of Education and Institute for Fiscal Studies were commissioned by the Department for Education (DfE) to research what impact the new policy had in 2011/2012, and the resulting report estimated there had been a 1.2 per cent fall in the number of full-time Year 12 (lower sixth form) students and a 1.8 per cent fall among Year 13 (upper sixth form) learners who would otherwise have been eligible for full EMA payments.
"Combining the estimated overall participation effects suggests that full-time Year 12 and Year 13 participation dropped by 8,100 individuals as a consequence of the policy change," according to the report.
It added: "Importantly, it is likely that the overall impact estimates presented in this report are conservative, and may underestimatethe true impacts of the policy reform in question."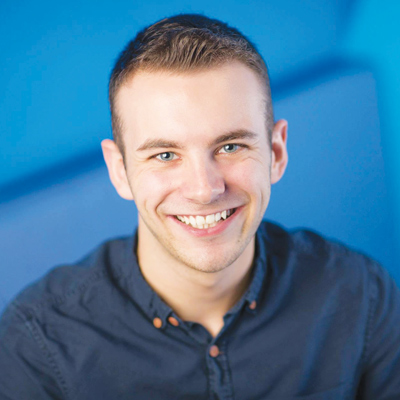 Joe Vinson, NUS vice president for FE, used the report to call for the return of EMA in an updated form. He told FE Week: "For the majority of students who received EMA, the money they got kept them in education, and helped them succeed at college as well as sustain a decent, healthy life.
"We want politicians to commit to creating a new and better EMA so that disadvantaged students can thrive and reach their potential."
Julian Gravatt, assistant chief executive at the Association of Colleges, said: "It is important to emphasise that the withdrawal of EMA did not happen in isolation. Colleges made strenuous efforts to retain and recruit students who could benefit from education and, in some cases, diverted funds from core budgets to provide financial support so that they could do so.
"The decision to end EMA was made for financial reasons. The financial impact has been to add to the reduction in the overall resources available to young people."
The report says the EMA cost the taxpayer £560m a-year at the time it was abolished. The total budget for the 16 to 19 Bursary Fund for 2011/12 was just £180m a-year. These grants only go to students who are currently in or recently left care, receiving income support, employment support allowance or disability living allowance. However, providers can also hand out additional discretionary payments to worst-off students.
A DfE spokesperson said: "Our cost-effective bursary fund has replaced the wasteful and poorly-targeted EMA, which cost the taxpayer more than £500m a year. Almost half of young people in education received EMA yet nine in 10 recipients said they didn't need it to stay on at school or college."