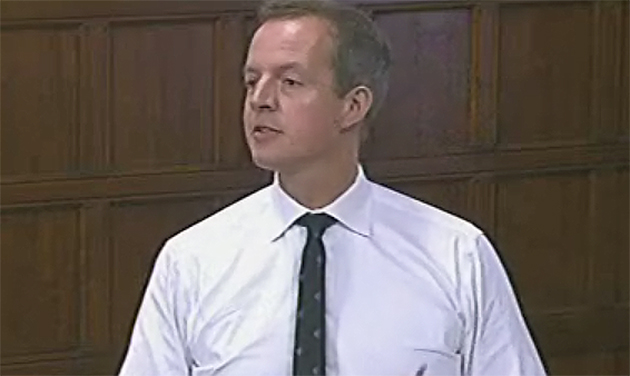 A funding "pledge" from new Skills Minister Nick Boles (pictured) for learners taking on a fourth A-level, or baccalaureate programme, has been described as "misleading" and "robbing Peter to pay Paul".
The Sixth Form Colleges Association (SFCA) criticised today's announcement from the Department for Education (DfE) that an additional funding programme would be extended for learners taking on a fourth A-level, international baccalaureate or new technical baccalaureate programmes once funding protection ended in 2016.
At the moment, schools and colleges which have learners who want to take a fourth A-level subject or a larger technical qualification like the baccalaureate have their funding topped up through formula protection funding (FPF), which was established when the government moved for 2013/14 from funding per qualification to funding per learner.
But Mr Boles (pictured) has announced that from 2016, schools and colleges will receive between £400 and £800 more in their basic funding for learners who take on the extra qualifications. A DfE spokesperson told FE Week was expected to cost between £20m and £30m.
James Kewin (pictured right), SFCA deputy chief executive, told FE Week: "The long delay in making this announcement has been very politically convenient for ministers — for well over a year they have been able to suggest that good news for sixth form colleges was just around the corner in the form of a large programme premium.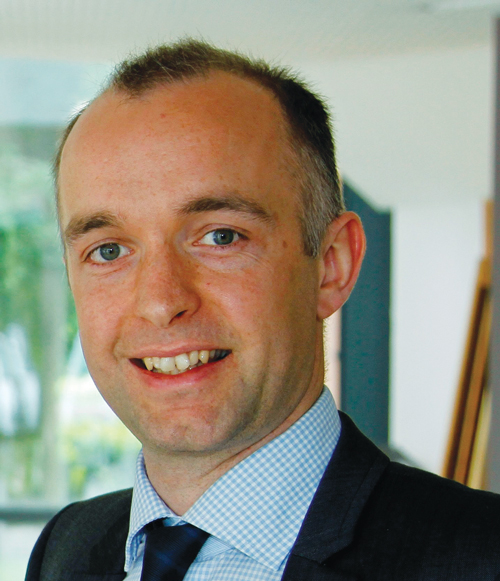 "But the plans announced today will only benefit a very small number of students in a very small number of Sixth Form Colleges, and not until 2016. Describing this as a funding 'pledge' is misleading, there is no new money here, this is a redistribution of existing resources — the only winners will be highly selective sixth form providers, particularly grammar schools.
"To fund this initiative, the government is robbing Peter to pay Paul — it would have been more equitable to increase the basic rate of funding to help students of all abilities get the support they need to progress to higher education or employment.
"The government should focus on addressing the fundamental under-investment in sixth form education, rather than introducing a measure that will only benefit a small number of high flying students."
It comes after Professor Alison Wolf called for a per-learner funding system in order to stop institutions pushing learners to take more qualifications than they need in her 2011 report on vocational education.
Announcing the extension of the policy Mr Boles said: "Our funding should support all young people to fulfil their potential. And it is vital that schools are encouraged to offer their brightest students the broadest possible range of qualifications at age 16.
"Alongside reforms to academic and technical qualifications, this announcement demonstrates our support for schools and colleges to stretch and challenge all their students."
Julian Gravatt, assistant chief executive at the Association of Colleges (AoC), said: "DfE has acknowledged what we've known for a while that funding levels for large academic programmes are insufficient. This problem was identified just last week by Professor Nigel Thrift in his letter to DfE about changes to maths and language A-levels and AoC is pleased to see this response.
"However, today's announcement will help less than one per cent of the thousands of sixth formers study A-levels or land-based courses. Colleges and schools will be starting to advise Year 11 students in September on their sixth form options for 2015 and have no firm information about their 2015-16 budgets and nothing at all about the second year.
"DfE needs to act quickly to resolve the uncertainty about future funding and formula protection grant."
A government spokesperson said it was also securing funding for specialist land-based courses, such as agriculture, land-based engineering and environmental conservation, who also receive funding through FPF. From 2016, it will increase the funding premium that recognises the extra cost of such provision delivered in a specialist setting (known as the programme weighting) from its current 60 per cent premium to 75 per cent.
"The announcement that the specialist programme weighting is rising to 75 per cent is really helpful for colleges running much-needed specialist land-based education, though it is a little unclear how DfE takes decisions like this and what its process is for revising funding weightings up or down," said Mr Gravatt.
Lynne Sedgmore, 157 Group executive director, said: "The principle of ensuring young people are stretched and able to achieve their full potential is one that everyone can agree with, and any announcement of additional funding to enable this to happen is of course welcome.
"We would like to see that principle applied to all young people through a fair and equitable funding system, rather than just to those whom today's announcement refers to as 'the brightest'."