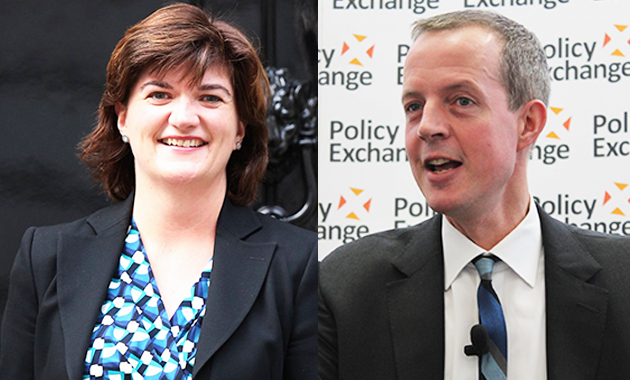 The FE sector has been quick to have its say on today's appointments of Nick Boles to Skills Minister and Nicky Morgan to Education Secretary.
Former Skills Minister Matthew Hancock has been appointed as Business, Enterprise and Energy Minister and will attend Cabinet in his job (although not as a Cabinet post-holder), which is a new shared role at the Department for Business, Innovation and Skills (BIS) and the Department for Energy and Climate Change.

He tweeted his goodbye to the sector this afternoon. He said: "It has been a huge pleasure to serve as Skills Minister. So many brilliant people. With Nick Boles, skills are in safe hands."
The announcement that Greg Clark will take on the Universities and Science brief, replacing David Willetts, has also been welcomed.
Dr Mary Bousted
General secretary of the Association of Teachers and Lecturers (ATL)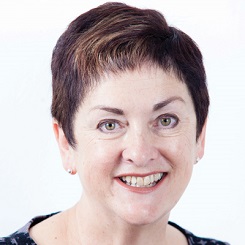 "David Cameron has, belatedly, realised that Michael Gove's ideological drive is no substitute for measured, pragmatic reform of the education system. Time after time he has chased newspaper headlines rather than engage with teachers.
"The dismantling of the structures which support schools, the antagonism which he displayed to the teaching profession and the increasing evidence of chaos in the bodies he established – in particular the Education Funding Agency — has led Cameron to one conclusion — Gove is more of a liability than an asset.
"Successful education systems value the views of the teaching profession, which Gove insulted when he called them 'the blob'. ATL looks forward to a more constructive relationship with his successor, Nicky Morgan."
Martin Doel
Chief executive of the Association of Colleges (AoC)
"We welcome the appointment of Nicky Morgan to the post of Education Secretary. I know from meeting her over the last few years that she understands the significant contribution colleges make in educating over 800,000 16 to 18-year-olds.
"One of her most urgent tasks will be to ensure that the education of this age group does not suffer further funding cuts, an issue I discussed with Michael Gove earlier this month. I look forward to talking to the new Secretary of State about this and about curriculum and qualification reform.
"Michael Gove has made significant changes in his time in office — many of which we have welcomed, including removing the funding gap between 16 to 18-year-olds studying in schools and colleges, introducing free meals for college students and his acceptance of the Wolf Report. We have had our disagreements of course, especially the early decision to abolish Education Maintenance Allowances, but we wish him well in his new post.
"We also welcome the appointment of Nick Boles as Minister of State in both the Department for Education (DfE) and BIS. He has some significant challenges ahead of him including making a key decision about the future funding for 16 to 18-year-olds and the proposed reform of apprenticeships. I very much look forward to working with him.
"Greg Clark, the new Minister for Universities and Science, will be receiving a copy of our new report, Breaking the Mould: Creating higher education fit for the future,  about the need to ensure colleges delivering higher education are funded in the same way as universities and granted the autonomy to choose how they spend it. Doing so would allow students to access more technical and vocational education and help close the skills gap.
"I'd like to pay tribute to both Matthew Hancock and David Willetts for the work they have done to support colleges during their tenures."
Sally Hunt
General secretary of the University and College Union
"We wish Nick Boles and Greg Clark well in their new roles.
"The further and higher education sectors have enormous significance for both our economy and our society.
"Public spending cuts have had a profound impact on post-16 education and all parties now need to set out their stall for further and higher education.
"The introduction of new ministers is an opportunity for government to refocus its education priorities in the run up to the election."
Dr Lynne Sedgmore
Executive director of the 157 Group
"We look forward to working closely with Nick Boles and to introducing him to the excellent work done by FE colleges as he takes up his new role.
"Having an open and productive relationship with the government helps ensure that policy-making in FE is informed by those with the experience and expertise to make a positive difference.
"At a time of great change in our country and in our sector, it is vital that colleges are supported to provide young people and adults with the skills that employers want and the economy needs.
"We congratulate Matthew Hancock on his appointment, and wish him well in his new role as Business, Enterprise and Energy Minister. The 157 Group has enjoyed a strong and fruitful relationship with him over the past two years, and we thank him for his commitment and his focus on FE colleges."
Stewart Segal
Chief executive of the Association of Employment and Learning Providers (AELP)
"AELP is pleased that the Prime Minister has retained the joint BIS/DfE portfolio for skills and vocational education and we welcome Nick Boles to his new post.
"We look forward to engaging with him on how to grow the new traineeships programme and on formulating a set of apprenticeship reforms that work for businesses of all sizes, especially as there is increasing evidence that not all business supports the government proposals.
"We should build on what works and on the evidence base that has developed since the Richard recommendations were first published. We wish Matthew Hancock all the best in his wider portfolio and appreciate his protection of apprenticeships as the flagship skills programme when other programme budgets were under pressure.
"We also congratulate Nicky Morgan on her promotion to Education Secretary and hope that she will champion vocational learning and impartial careers advice for young people."
Tom Stannard
Deputy chief executive of the National Institute for Adult Continuing Education (Niace)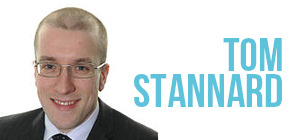 "We welcome Nick Boles to his new role and look forward to working with him on the skills and lifelong learning agenda at a critical time for the economy and society. We must ensure we have a skills system fit for the 21st Century which will lead to prosperity for all.
"We are pleased that he will retain briefs in both BIS and DfE. This will lead to closer working relationships between the two departments, something we have called for in our manifesto.
"Matthew Hancock will be a tough act to follow and we would like to congratulate him on his promotion. We are pleased that he's staying within BIS.
"We also look forward to working with Greg Clark as the new Minister for Universities and Science. His experience of working on local growth will be vital in his new role, especially with the regional skills agenda.
"We also welcome Nicky Morgan to her new role as Education Secretary. Family learning is high on our agenda and we are pleased that DfE has shown an interest in supporting our National Family Learning Forum. We are also keen to continue our close working relationship with the Department for Work and Pensions (DWP) , not least on the Mid-life Career Review.
"We hope today's reshuffle will lead to government departments — particularly BIS, DfE and DWP — working closer together. As we have stated in our manifesto, people having access to the learning they both want and need is crucial for the future well-being of our economy and society. This includes a range of training opportunities at work to meet skills gaps and skills shortages, families learning together to raise children's attainment at school and people out of work having secure pathways to sustainable and fulfilling careers."