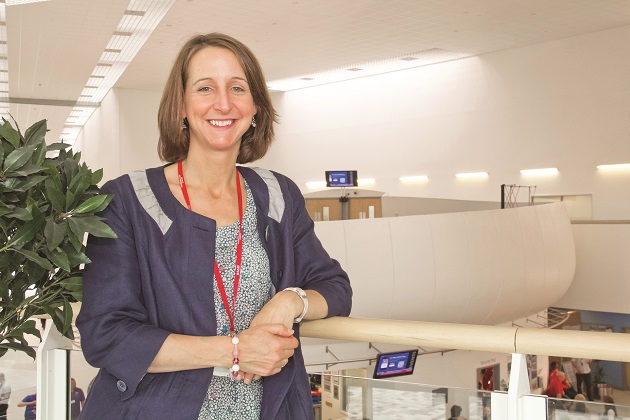 Nine more colleges could take on learners from the age of 14 next academic year, FE Week can reveal.
The Education Funding Agency (EFA) has received nine expressions of interest from colleges hoping to start 'direct recruitment' of full-time younger learners from September.
Seven colleges already recruit 14 to 16-year-olds having gone through the same process last year.
The policy followed a recommendation of Professor Alison Wolf in her early 2011 government-commissioned review of vocational education for 14 to 19-year-olds.
An EFA spokesperson told FE Week: "Nine colleges have applied to commence direct enrolment of 14 to 16-year-olds to full time programmes in 2014 to 2015.
"We will assess each expression of interest received against the required, published, criteria. Once confirmed we will notify Ofsted of the participating colleges. Ofsted will plan in a monitoring visit of these colleges in the first year of delivery."
Colleges can recruit directly if they meet certain criteria, including a dedicated 14 to 16 area on the college estate and separate leadership for 14 to 16 education. And EFA funding for 14 and 15-year-old learners is only available to colleges which have been rated as outstanding or good.
The EFA declined to identify the nine colleges, but the seven which began direct recruitment in September were Halesowen College, Middlesbrough College, Leeds City College, Newcastle College Group (at Newcastle College), Accrington and Rossendale College, Hull College Group and Hadlow College.
Of these, Hull and Accrington and Rossendale were both rated 'outstanding' by Ofsted before opening 14 to 16 provision, and the rest were rated 'good'.
The five colleges which have had their 14 to 16 provision inspected during monitoring visits since last September – Leeds, Hull, NCG, Middlesborough and Accrington and Rossendale – were all rated positively.
Middlesborough College principal Zoe Lewis (above) said: "Middlesbrough College is proud to be one of the first colleges to implement the Wolf reforms and to recruit and 14 and 15-year-olds directly onto the college roll. The college worked in partnership with one local school and with the pupil referral unit in Middlesbrough and enrolled 15 year 10 students and 11 year 11 students in September 2013.
"Like with any new initiative, the college learned a lot in the first term of implementation and in particular around the need for additional welfare and support roles.
"The positive difference we have made to the young people involved has been rather extraordinary. Comments from both students and parents confirm not only the academic improvements but the wider social and behavioural changes in these young people and reaffirm that what we are doing is without a shadow of a doubt, 'the right thing to do'.
"For 2014/15, we are expanding our offer and are now working with 6 Middlesbrough schools and 1 other local authority school with 25 new year 10 students starting in September following a range of vocational pathways alongside GCSEs."
Newcastle College vice principal Greg Smith said: "It has been very positive both for us, as a new area of work, and more importantly for the young people. We have an awards event on Thursday for the 21 learners we worked with this year who have successfully achieved a range of academic and vocational qualifications which were tailored to their needs.
"We have seen them develop and mature as a group and the feedback from parents has been extremely positive. We were also encouraged by positive feedback from an Ofsted monitoring visit in January which found our provision had made either significant or reasonable progress in all areas, which was a great outcome as this was a completely new area for us and at that time had only been running a few months.
"We are now aiming to incrementally increase provision next year and are looking to recruit to 35 places."
Professor Wolf's recommendation on direct recruitment was that the Department for Education should, "make explicit the legal right of colleges to enrol students under 16 and ensure that funding procedures make this practically possible."
She said: "Colleges enrolling students in this age group should be required to offer them a full Key Stage four programme, either alone or in collaboration with schools, and be subject to the same performance monitoring regime (including performance indicators) as schools."
But the Association of Colleges (AoC) has said that problems with careers advice need to be resolved before the system could work properly.
Joy Mercer, education policy director at the AoC, said: "Colleges are working very closely with partner schools to ensure there is a good offer for 14-year-olds.
"The crucial issue that remains to be resolved is that children and their parents are not receiving the good careers advice and guidance that will encourage them to consider what's still seen as a very different choice to what's been on offer for many years.
"Until this is resolved, we're pleased to see the careful consideration that colleges are giving to ensure students who do enrol at 14 have a very motivating experience which will put them on the path towards qualifications and ultimately a good job."
You can read an expert piece from Hull College Group deputy chief executive Lee Probert on direct recruitment here.