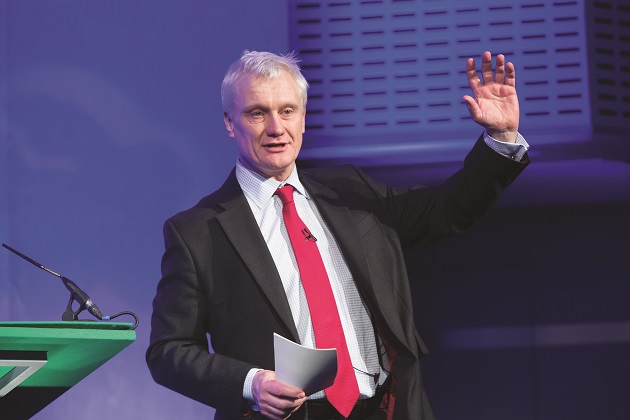 Vocational education will be the focus of the House of Commons Education Select Committee's last inquiry before the general election, its chairman has announced.
Conservative MP Graham Stuart (pictured) told the Higher Ambitions Vocational Education Summit in London yesterday (Tuesday, July 8) that his committee would use its last inquiry before the election next May to shine a light on the sector.
Chairing a session on vocational education, Mr Stuart said: "This country has traditionally struggled to give vocational education anything close to the status it enjoys in countries such as Austria and Germany, which both noticeably have far lower youth unemployment rates than we have in Britain."
He added: "My committee, its last inquiry before the general election will be into vocational education."
According to official archives, it will be the committee's first inquiry on the subject since the predecessor education and skills committee examined post-16 skills in March 2007.
Mr Stuart's office would not elaborate on his plans for the inquiry, but a spokesperson for the committee said it could happen before the summer parliamentary recess.
She said: "The committee has agreed in principle to look at certain aspects of vocational education.
"The terms of reference have not been drafted. They will be developed, discussed in private and agreed over coming weeks, and the inquiry will then be announced.
"It is not clear if this will happen before the House rises for the summer but I would tend to expect that to be fairly likely. That is all I can say at this stage."
It comes after Ofqual's policy director Jeremy Benson told the same summit that his organisation had an "important role to play" in vocational education, and would be increasing its involvement in the area.
He said: "At best, our regulatory arrangements can support awarding organisations in developing good qualifications, and at worst, they can get in the way and create unnecessary burdens, so we need our regulatory arrangements to drive all qualifications to have a clear purpose and to be fit for that purpose.
"Qualifications should be, in the jargon, 'valid'. They should measure effectively the skills and knowledge that that they are intending to measure.
"I don't want to labour the comparison with academic qualifications. We at Ofqual have focused a lot on GCSEs and A levels in recent years, and rightly so, but we are now ramping up our work on vocational qualifications too."
He added: "We are raising our expectations for vocational qualifications and planning to remove poor quality qualifications that provide weak progression opportunities.
"We will be setting out more about our approach over the next few weeks. We will be proposing to remove the accreditation requirement, by which qualifications have to be checked with the regulator, a process which for most qualifications has little value.
"We have reviewed the current regulatory rules, the qualifications and credit framework (QCF), and found it wanting. It focuses too much on process and structure and not enough on quality and validity, so we will be proposing significant changes to that."