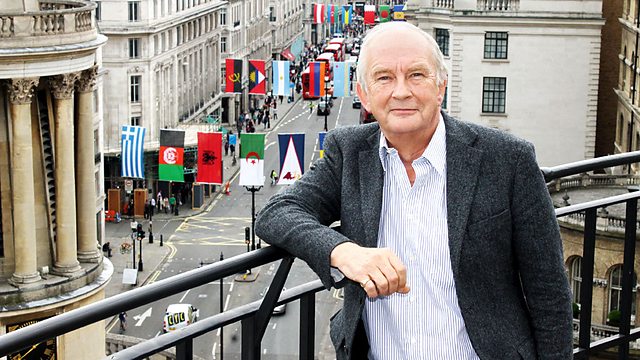 BBC Radio 4 will today broadcast an interview with the Skills Funding Agency during which they confirm they are in discussions with Ofsted about the possibility of having more focus on the large subcontractors.
The interview will feature on the BBC's consumer affairs programme Face the Facts which has carried out an investigation in to Bright International Training Ltd.
According to the BBC, today's (Wednesday, 2 July) thirty minute programme will feature its presenter John Waite's (pictured above) investigation into "a company which claimed to be the UK's leading training provider [Bright International Training] and held tax-payer funded contracts worth millions of pounds for courses designed to get people back to work.
"But he discovers how some of its learners were given certificates for courses they never completed and others have had qualifications revoked for sub-standard work. Hundreds – possibly thousands – of other learners, many paying their own way in search new careers, have been left without the courses they paid for."
Face the Facts will also include interviews with "industry insiders"  who will claim that the circumstances surrounding Bright International Training "exposes a loophole in the way the system is regulated."
The show follows the published results of a four-month investigation into alleged malpractice at Bright International Training by the awarding organisation NCFE, which concluded that there was evidence of malpractice and resulting in at least 225 learners losing their qualifications.  
During the programme the SFA will point out that the education watchdog Ofsted can visit subcontractors like Bright International Training as part of their inspections into larger primary providers. However as a result of 'what's happened at Bright', they will say they're discussing with Ofsted whether they might increase its monitoring.
The agency will say "Our priority is to ensure learner interests are protected and safeguarding public funds. Ofsted inspect subcontractors, through the lead contractors route and name them in inspection reports.
"In this case we will recover any funds that have been incorrectly claimed directly from the lead providers.
We are in discussion with Ofsted about the possibility of having more focus on the large subcontractors.  We are working with the lead providers to support affected learners. Bright had not received money directly from the Agency, and the contract is quite clear that the responsibility rests with the lead provider. They are responsible for assuring themselves that any subcontractors have sufficient capacity, capability, quality and business standing to deliver the provision that is being sub-contracted.
The BBC have confirmed that Bright International Training deny the allegations made.
Face the Facts, An Unqualified Failure, will be broadcasted on BBC Radio 4 at 12:30pm on Wednesday, 2 July and will be available on the broadcaster's catch-up service i-player.