A report out today from the UK Commission for Employment and Skills has called for more 'earning and learning' with the UK having experienced a fall in the number of young people combining work with learning.
Precarious Futures? Youth employment in an international context noted no other European state saw the same fall in the years leading to recession.
It calls on business, education and government to do more to give young people opportunities to 'earn and learn', noting that while youth unemployment in the UK is falling, countries with high numbers of young people who work while studying have lower levels of youth unemployment.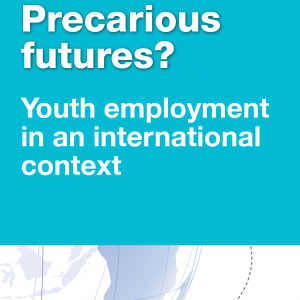 In Australia just under half (44 per cent) of 15 to 19-year-olds in education were on apprenticeships or had part-time jobs, and just 12 per cent of their 20 to 24-year-olds were not in education, employment or training (Neet).
By contrast, in the UK just 22 per cent of young people aged 15 to 19 were earning and learning — that is, combining part-time work with full-time education, or taking on an apprenticeship — and nearly one in five (19 per cent) of 20 to 24-year-olds were categorised as Neet.
Fiona Kendrick, chief and chairman of Nestlé UK and Ireland and a UKCES Commissioner, said: "The youth employment challenge we face in the UK is relatively unique compared to other countries. Too many young people aren't making a successful transition from education into work. They risk falling in and out of short-term jobs — or in some cases not entering the job market at all — and losing the opportunity to develop careers."
She added: "I want to call on employers to offer young people the opportunity to learn practical skills, understand how industry works, and gain experiences that are relevant for business."
The report also stated that the number of unemployed 16 to 24-year-olds in the UK had steadily fallen in recent years, but that the UK's youth unemployment rate was more than three times higher than the adult rate.
Employment Minister Esther McVey said: "Helping young people to get their foot in the door and build their careers is a major priority for this government. Young people have a huge amount of potential to offer future employers and just need the chance show what they are made of.
"With the number of young people in jobs going up and youth unemployment falling, we will continue to work with businesses to create opportunities for young people so they can get the skills and experience they need to secure their future."
Michael Davis, chief executive of the UKCES, said: "This report finds that the majority of employers are happy with their young recruits. Those who aren't happy say the main reason is lack of experience. Yet only 27 per cent of employers currently offer work experience.
"Small jobs make a big difference for young people. Opportunities to earn and learn — either through work experience, apprenticeships or part-time jobs — give young people the kind of experience that employers value."
For more coverage of the report, see the FE Week supplement What Employers Want, out today.