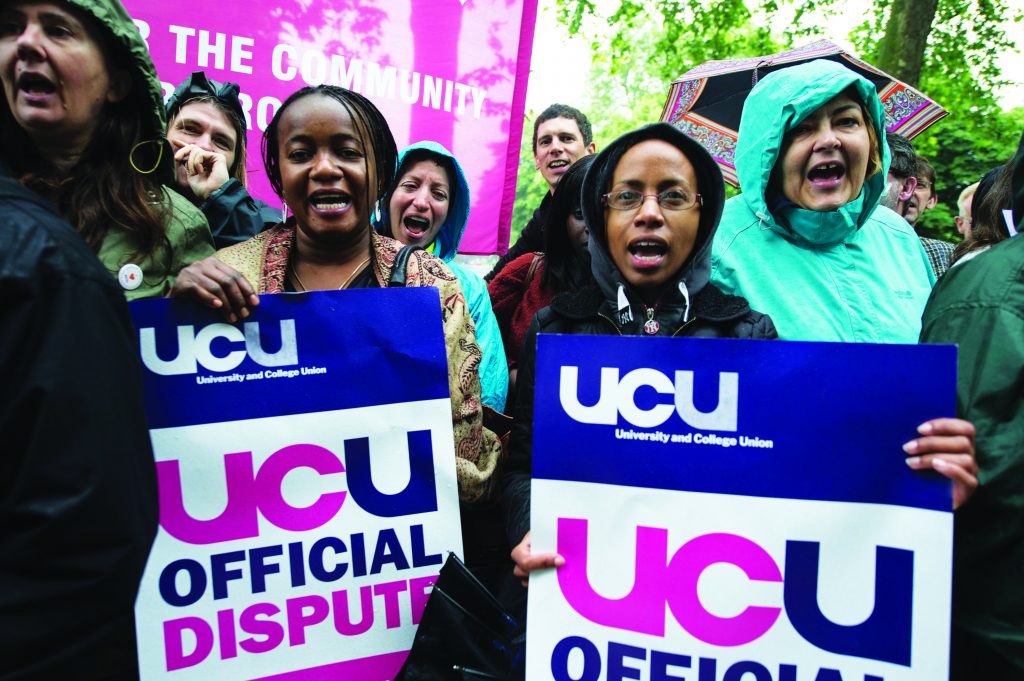 Teachers and lecturers at Lambeth College are preparing for a fourth day of industrial action as part of their indefinite strike over contract terms for new staff.
Members of the University and College Union (UCU) walked out on Tuesday (June 3) threatening not to return until a dispute over contracts being introduced for new members of staff which the union says would leave them with longer working hours and less sick pay and holiday.
Picket lines are forming every morning from 7.30 outside the college's Brixton, Clapham and Vauxhall sites.
The college said 100 out of its 300 staff had taken part. The union puts the number of those involved at 180.
Lambeth principal Mark Silverman (pictured) has offered free lunches to staff who continue to come into work during the strike in a move the union described as "bizarre" and "desperate".
UCU regional official Una O'Brien said: "This desperate stunt from the college aimed at reducing support for UCU's strike proves the old adage that there is no such thing as a free lunch.
"Staff and students want an employer prepared to listen to employees' concerns, not a complimentary sandwich."
A college spokesperson told FE Week: "The lunch is to offer support to staff who are working really hard to ensure classes run and exams take place.
"At the heart of the college are learners who we are focused on ensuring, get the best experience and achieve. Most staff are in working and this is a small gesture to say thank you.
"It is in no way offered to those who return to from strike as an inducement. That is just incorrect."
Mr Silverman told FE Week last week that the new contract terms, which would affect staff beginning after April 1 this year, were "in line with sector norms".
He added: "We are keen to resolve this — I have always said our door is open for discussions."
For more coverage read edition 105 of FE Week, dated Monday, June 9.