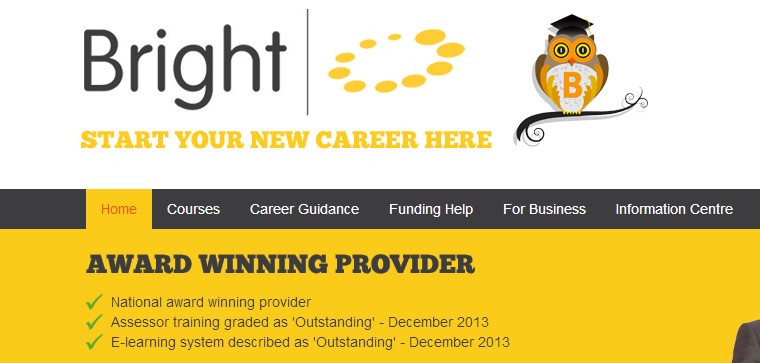 Awarding organisation NCFE (formerly the Northern Council for Further Education) has detailed evidence of alleged malpractice at Bright Assessing uncovered through an investigation that has resulted in 225 former learners losing their qualifications.
NCFE stopped certificating Bright courses in February following its four-month investigation into alleged malpractice.
A summary of the findings has finally been made public after Bright's appeal was rejected following the third and final stage of NCFE's internal appeals process.
In a statement sent to FE Week this afternoon, NCFE said its investigation found 50 former learners either had sub-standard portfolios or no evidence could be found of their portfolios ever existing.
NCFE added portfolios had been "lost" for a further 175 former learners, for which there was "insufficient or no evidence to support the learners' achievement and certification".
They have all had their qualifications revoked.
The NCFE statement added: "Qualified, experienced and trained staff within Bright knowingly allowed practices to take place that breached quality assurance and certification processes required by NCFE."
When asked to explain how quality assurance and certification processes had been breached, an NCFE spokesperson said the investigation found that Bright staff "incorrectly claimed certificates for a number of learners where there is insufficient or no evidence to support the learners' achievement (ie sub-standard or missing portfolios)".
The statement released by NCFE added there were "significant failings in the delivery and quality assurance processes within Bright while operating under Direct Claim Status which led to learners being certificated before learners had completed their portfolios"
"This meant that in a number of cases, learners were certificated that had not either completed or achieved the qualification," it said.
It added: "Qualified, experienced and trained staff within Bright knowingly allowed practices to take place that breached quality assurance and certification processes required by NCFE as a recognised awarding organisation."
It also stated that "Bright staff knew of the significant issues with their quality assurance process that led to incorrect learner certification and developed processes to work around this".
It added: "During the duty of care process NCFE was provided with an NCFE document which appeared to have been altered by Bright to remove negative statements and action points to the centre."
However, Bright chief executive Krissy Charles-Jones hit back at NCFE.
She said she had sent a 10-page letter of complaint about the awarding body to regulator Ofqual. Ms Charles-Jones claimed NCFE was "wholly responsible" for former learners' qualifications being revoked.
She said: "NCFE carried out inadequate external moderation, sampling just 0.2 per cent of the 1200 registered learners with just one visit lasting just two hours, even though the industry norm would be 10 per cent.
"It was not until NCFE received complaints from learners that it carried out thorough external moderation as per industry requirements.
"The role of the external moderator as defined under NCFE's 'agreement with us' was to ensure that our quality assurance meets centre approval recognition. However, even when requested by Bright, NCFE did not provide this support.
"A letter to Bright from NCFE dated July 10 [last year]… shows the failings in NCFE's external moderation… It identifies areas as failings that were previously graded excellent [by an external moderator] just four months previously and for the same learners.
"This poor external moderation which did not involve any observations of assessments… also resulted in Bright delivering poor quality assessments on its back-to-work programme."
Ms Charles-Jones added Bright made "huge improvements" to its back-to-work courses once these issues had been identified and "carried out a number of actions given to us by NCFE".
She said: "This quality of training was noted by an independent inspector who graded teacher observations and learner outcomes as good with outstanding features under the Ofsted framework in December 2013.
"These learners [who have been de-certificated] relate only to provision delivered prior to August 2013, under the guidance given to Bright by NCFE.
"One learner in particular that Bright are aware of being 'de-certificated' was actually externally moderated twice by NCFE in July 2013 and November 2013 and his portfolio declared as 'no actions required'."
She also attempted to assure learners currently registered with Bright.
Ms Charles-Jones said: "All learners on programme will be fully supported. In the unlikely event that a learner isn't or cannot be registered then we are working with another provider to register them through their centre.
"Learners should not be concerned if they have contacted NCFE and have been told they are not registered, this is because they are about to become registered as we are data cleansing and collating our final lists and arranging this with NCFE."
She declined to comment on which awarding body learners might be registered with.
Meanwhile, Ofqual recommended that worried learners should contact NCFE.
A spokesperson for the qualifications watchdog said: "NCFE continues to keep us informed about the on-going matters with Bright. As there are on-going legal issues between the two parties, we are not in a position to comment further at this time.
"Any learners who are concerned about the situation are advised to contact NCFE in the first instance, and it will be able to provide advice and support."
OCR and Ascentis confirmed to FE Week last week they had cut ties with Bright — a move which, it was thought, left the provider without an awarding organisation. NCFE declined to comment on Ms Charles-Jones' accusations.
Concerned learners should email vocational.qualifications@ocr.org.uk, qualityassurance@ascentis.co.uk, or service@ncfe.org.uk for advice.