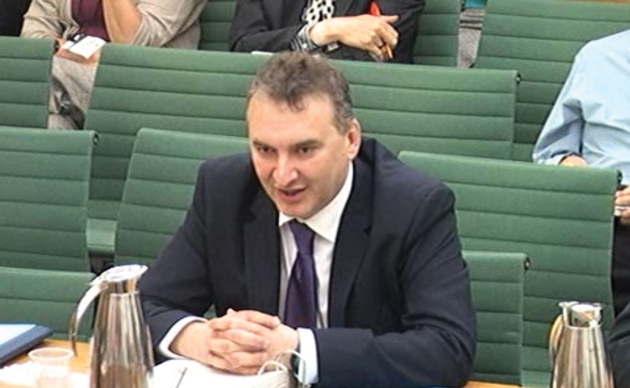 There remains "more to be done" to improve careers advice and guidance in England, the Department for Education's most senior civil servant has conceded.
Chris Wormald (pictured), who is permanent secretary to the department, made comments about the state of careers advice when he faced questions from MPs at a meeting of the Education Select Committee on Wednesday (May 7).
Mr Wormald, who appeared alongside Education Funding Agency chief executive Peter Lauener, was questioned by Labour MP Alex Cunningham, who said the current careers advice system was "a bit of a disaster".
Mr Wormald said: "We took the decision, as you know, that careers should be led at school level rather than the previous approach of using the Connexions service.
"We have just issued further statutory guidance on how they should do that. I don't accept that it's a disaster. Ofsted does look at it and has done at that's what our statutory guidance was based on.
"I am not trying to argue that the position was very good, it was very patchy, and it was an area where we are clear that having it led at school level is the right way forward.
"Indeed, there have been concerns about careers advice for some time, even when we did have the big national services. There is more to be done to improve it at school level and certainly to make it consistent."
The hearing was held so MPs could ask questions of civil servants and non-executive board members from the DfE in response to its annual report for 2012/13.