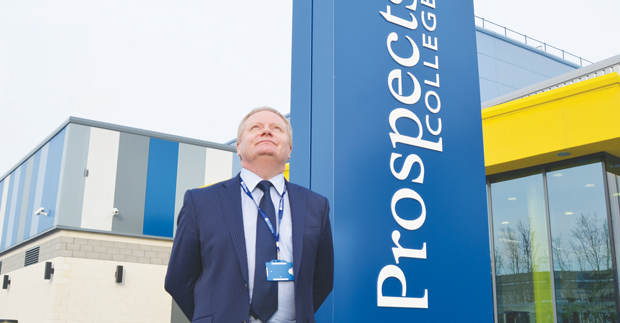 Skills Minister Matthew Hancock has confirmed that Essex-based charity Prospects Learning Foundation is to become the first new FE college in more than 20 years.
The announcement that the independent learning provider's proposed incorporation has been officially rubber-stamped follows a full public consultation earlier this year.
The move was first exclusively revealed by FE Week in July last year and it will see Prospects, which has a current Skills Funding Agency allocation of £2.6m and already brands itself as Prospects College, renamed Prospects College of Advanced Technology.
It will operate as a college from September, with current chief executive Neil Bates (pictured) taking on principalship.
Mr Hancock said: "Prospects College of Advanced Technology will offer high-level specialist vocational provision with employer ownership at the heart of its mission.
"I welcome the establishment of new colleges, which will drive up quality, help learners make the vital transition from education to employment and support economic growth."
Mr Bates said: "Prospects has a proud history spanning 45 years during which time we have trained thousands of people for careers in the Engineering and Construction industry. Incorporation represents the start of a new era.
"Working hand in hand with our employers we will train the next generation of technician engineers, aerospace engineers, project managers , building service engineers and skilled construction workers. We aspire to be world class and nothing less will do"
David Sherlock CBE, who will be the first corporation chair of the new college said: "This is a very important day.
"The new college will be dedicated to the provision of high quality specialist technical training and apprenticeships supporting  employers in sectors which are crucial to the national and regional economy."
See FE Week edition 101, dated Monday, May 5, for more.