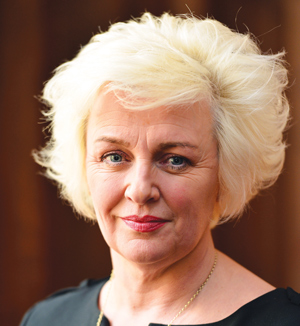 The government has been urged to rethink its approach to funding for FE after it was revealed learning providers will face an average cut of 15 per cent to their adult skills budgets.
In a letter to providers, Skills Funding Agency (SFA) interim chief executive Barbara Spicer (pictured) said although funding for apprenticeships and traineeships was "prioritised", remaining funding would be cut by 15 per cent.
It provides the first indication of the impact of a 19 per cent two-year adult skills budget cut outlined in the Skills Funding Statement last month, and means the average-sized college could see between £400,000 and £800,000 wiped from its non-apprentice and traineeship adult skills funding.
The announcement has drawn a sector backlash, with calls for the SFA and Department for Business, Innovation and Skills (BIS) to rethink the cuts.
Martin Doel, chief executive of the Association of Colleges (AoC), said: "Both AoC and colleges understand that they need to take their fair share of austerity as the government seeks to rebalance the books.
"However, it is time for politicians to think seriously about what they want colleges to achieve on behalf of the nation and to what extent this should be funded by the taxpayer and to what extent by employers and the students themselves.
"For example, the Department for Education cannot continue to protect some of its budget and not the rest — this is unsustainable especially as we raise the education participation age to 18.
"Meanwhile, BIS needs to review the amount of money it devotes to adult students, in both further and higher education, and consider whether they are being treated equally with other students."
Stewart Segal, chief executive of the Association of Employment and Learning Providers, said: "The budget cuts will hit hard and as well as apprenticeships and traineeships, the government needs to be prioritising skills provision for the unemployed and English and maths.
"We will be looking at the provider impact and considering the announcement in more detail."
In her letter, Ms Spicer said: "We will continue to fund and invest in high-quality apprenticeship provision. All providers that are on target to deliver their 2013 to 2014 allocation will receive the same level of funding in 2014 to 2015.
"In 2013 to 2014 we allocated additional traineeship funding to support the highest performing providers. For those providers that have delivered Traineeship places, we have consolidated extra funding into your 2014 to 2015 allocation.
"In prioritising the funding for apprenticeships and traineeships, the remainder of the ASB will reduce by 15 per cent."
FE Loan pots have also gone up as directed by the 2013-16 Skills Funding Statement.