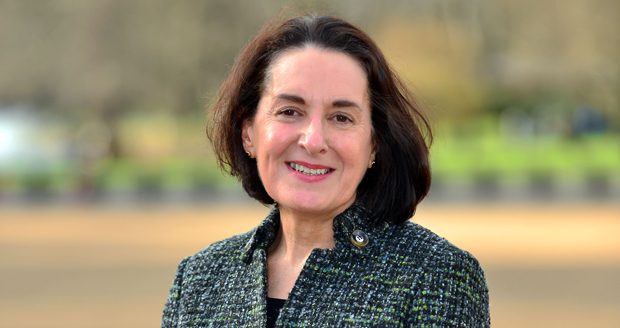 Under fire Barnfield Federation has announced that Dame Jackie Fisher (pictured) is to become its new interim chief executive.
Dame Jackie, ex-chief executive at NCG (formerly Newcastle College Group), replaces previous federation leaders Helen Mayhew and Stephen Hall, who stepped in for the last six months following the resignation of Sir Peter Birkett.
Her appointment comes with the Department for Education (DfE) and Skills Funding Agency (SFA) due to publish the findings of investigations following allegations of poor financial management at the Bedfordshire college.
FE Commissioner Dr David Collins CBE also visited the college last month and his recommendations are due as well.
Judy Oliver, federation board acting chair, said: "We are delighted to welcome Dame Jackie to Barnfield.
"She brings a wealth of experience and expertise that I know will prove invaluable in the coming weeks as we move forward and make changes to secure Barnfield's future."
She added: "On behalf of the board, I would also like to thank Helen Mayhew and Stephen Hall for their work over the past six months in leading the federation through this challenging time. They both return to their substantive roles within the federation."
Dame Jackie arrives at Barnfield following 13 years as chief executive of NCG, one of the UK's largest education and training providers with an annual turnover of £185m.
She achieved three outstanding Ofsted ratings at the college, but then hit the headlines in 2012 when she kicked inspectors out following what she referred to at the time in an internal email as "some troubling incidents".
Dame Jackie left the college group around six months ago and in an exclusive interview with FE Week last month said the inspection experience — which eventually resulted in an Ofsted downgrading to good — had left a bitter taste.
"It was unlike any of the other six or seven inspections I have been party to as a senior manager," she said.
"There was an agenda in play that was not directly related to the inspection."
Nevertheless, during her time at the helm of NCG, she also oversaw the acquisitions of independent learning provider Carter & Carter and national young people's learning charity Rathbone, along with the merger with West Lancashire College, plus the creation of a national e-enabled shared service with flexible working practices.
And in 2010 she was recognised with a Dame Commander honour in the Queen's Birthday Honours for services to education.
Before her time at NCG, Dame Jackie was principal of Tameside College, in Ashton-under-Lyne, Greater Manchester.
The DfE and SFA have been looking into Barnfield following allegations of poor financial management along with concerns about "extensive" staff restructuring and redundancies that were passed onto Education Secretary Michael Gove by local MPs Gavin Shuker and Kelvin Hopkins in October.
The college is part of the Barnfield Federation, which also includes six secondary school academies and four primary school academies.
Founder and former director general of the federation Sir Peter stepped down in the summer, just over a year after the college went from an Ofsted rating of outstanding to satisfactory (now termed requires improvement).